Items filtered by date: April 2015
Hannover, Germany, April 16 2015
Having acquired 80% of Prosyst capital one year ago, IGE+XAO launches the Prosyst suite to its sales network. This trio of packages, dedicated to automation performance, covers the complete cycle, from design to operations.
The Prosyst suite is comprised of three major packages: ODIL, SIMAC and AIDMAP.
ODIL is a fully customizable software environment for automation studies used to generate documentation, PLC programs and HMI (Human to Machine Interface) applications. A single entry approach ensures consistency and quality of deliverables. ODIL was especially chosen by Renault and PSA at a worldwide level for all their projects.
SIMAC is a machine or process simulator. It allows the creation of virtual facilities, which the actual control systems architecture is connected to. The objective is to test and validate the control-command before the commissioning on site.
Finally, AIDMAP II is a software package that lets you record and analyze machines or any type of automated installation behaviour. Its principle function is to date and store all system variable changes to provide traceability, but it also allows time-based control, development, and anomaly diagnosis leading to increased reliability and optimized running. The new version 2.5 of AIDMAP II, launched at the Hannover Fair, brings additional German and Chinese user interfaces, compatibility with Siemens S7-1500 and S7-1200 PLCs as well as a new offer in modules with a new version covering unlimited watched variables.
"The Prosyst suite that has been introduced to our clients in the past weeks during our roadshows has created a lot of interest. The IGE+XAO Group now offers a unique software range covering the entire electrical installation lifecycle: from functional design to maintenance, including detailed design, PLC programming, simulation, manufacturing, on site commissioning and optimization. We took the opportunity of Hannover Fair 2015 to launch the Prosyst suite on the German market" declared Alain Di Crescenzo, Chairman and CEO of the IGE+XAO Group.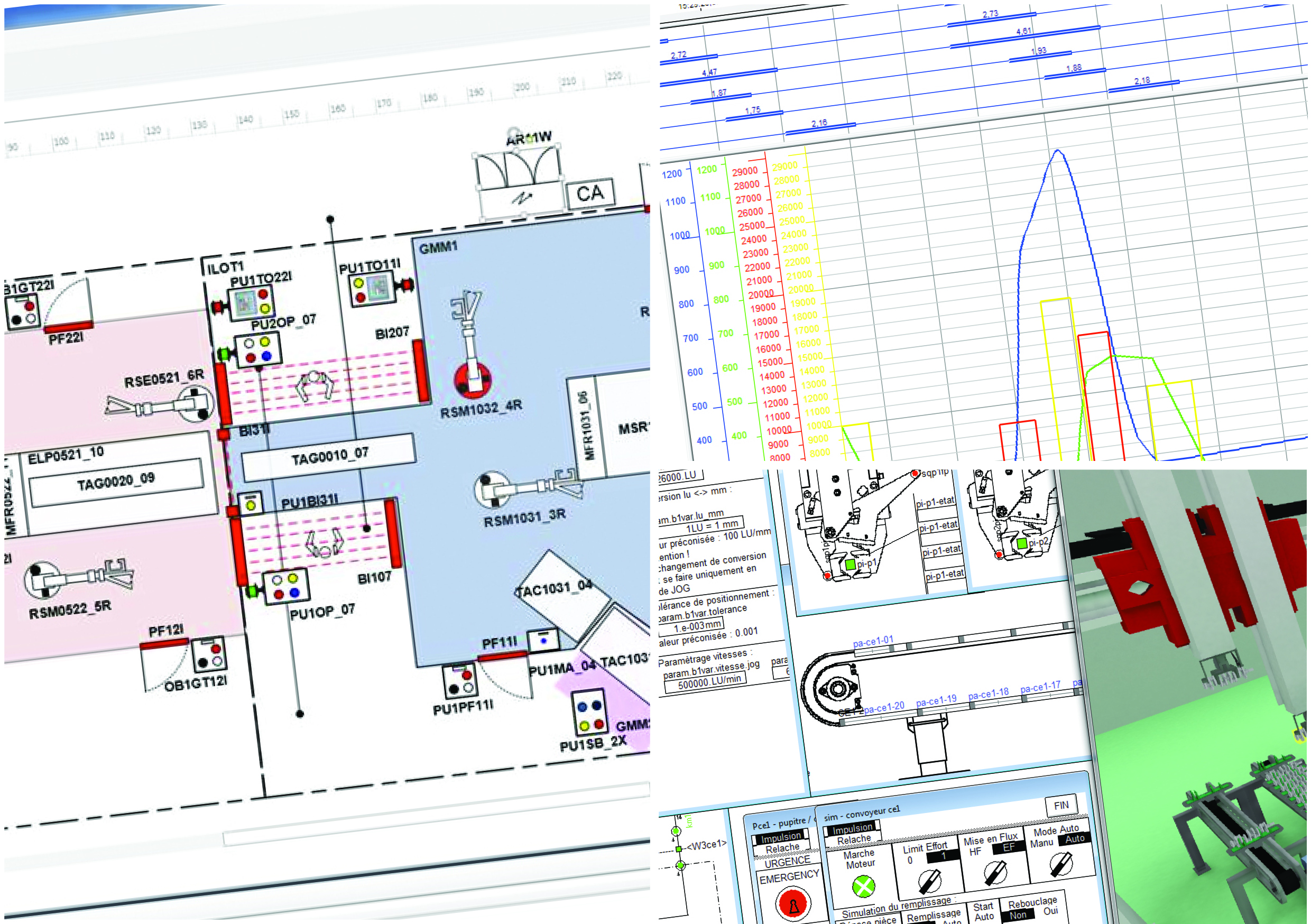 Hannover, Germany, April 14 2015
At the occasion of the Hannover Fair, the IGE+XAO Group announces the launch of SEE Electrical 3D Panel.


Created from IGE+XAO « SEE 3D Electrical » technology which was announced last year, this package simplifies component placement on DIN rails, the creation of drill templates and CNC programming. It provides as well collision detection and flags up mounting inconsistencies.

Designed to automatically take into account manufacturing constraints as early as the electrical panel design stage, SEE Electrical 3D Panel also offers advanced routing functionalities in order to optimize wire lengths, wire pathways as well as the wire way filling-rate.


This intuitive and easy-to-set-up package connects not only with the IGE+XAO Group leading packages (SEE Electrical and SEE Electrical Expert), but also with third party 3D packages.


Alain Di Crescenzo, Chairman and CEO of the IGE+XAO Group explains - "With this new, independent and open to third party 3D package, automation engineers and panel builders benefit from a dedicated and powerful tool for modelling, designing and manufacturing any kind of system. SEE Electrical 3D Panel is all the power and 3D essentials in the hands of electrical professionals".