SEE Electrical Building: SINGLE-LINE module
Work faster with the SINGLE-LINE module. Thanks to a tree view explorer (as Windows Explorer), user builds intuitively his electrical circuits using a drag & drop system, and generates its schematics instantaneously.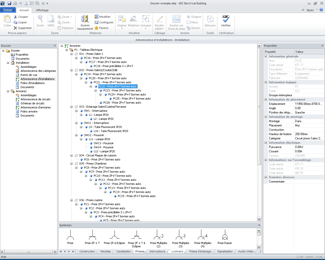 The filling of the legend is systematic and the lengths of the circuits are automatically deducted from the INSTALLATION module.
Part lists are exported in Excel or XML format.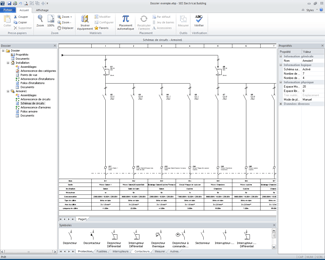 Main functions:
automatic generation of schematics' structure,
standard symbols library,
automatic creation of connections,
automatic generation of equipment lists from schematics,
edition and export of lists in Excel format.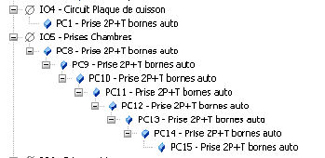 Important: the "SINGLE-LINE" module for SEE Electrical Building is an additional module of the basic "INSTALLATION" module. Before you buy it, make sure you have first bought the "INSTALLATION" module.