SEE Electrical Building + Standard
A high value tool for professional designs of electrical installations and distribution.In addition to the functionality of Basic, See Building + STANDARD offers a wider range of features to assist in the rapid production and effective management of drawings, speeding up productivity.
Access to Types database
The integrated types database allows the selection and creation of manufacturers parts. An extensive list of generic cable types is already included providing the necessary details to document the plans and calculate the requirements.
The database can be easily updated either directly using the type database editor or importing manufacturers data using xml or Excel files.
Cable types are selected when drawing connections and changes can be easily applied to multiple cables. The Cables BOM is automatically calculated and printed.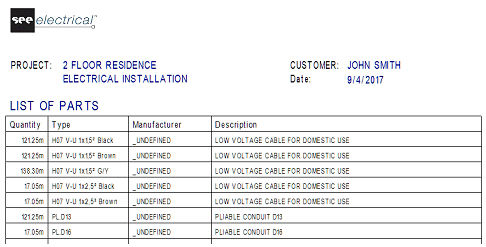 Standard level offers an additional function to define cable routing on a ground plan using the "Channel" command. Channels are created with predefined properties (colour, hatch, width and installation height) and can be characterized by type and added to the BOM of the project.
If channels are defined on a ground plan, the routing of cables is also defined and cables can be drawn automatically.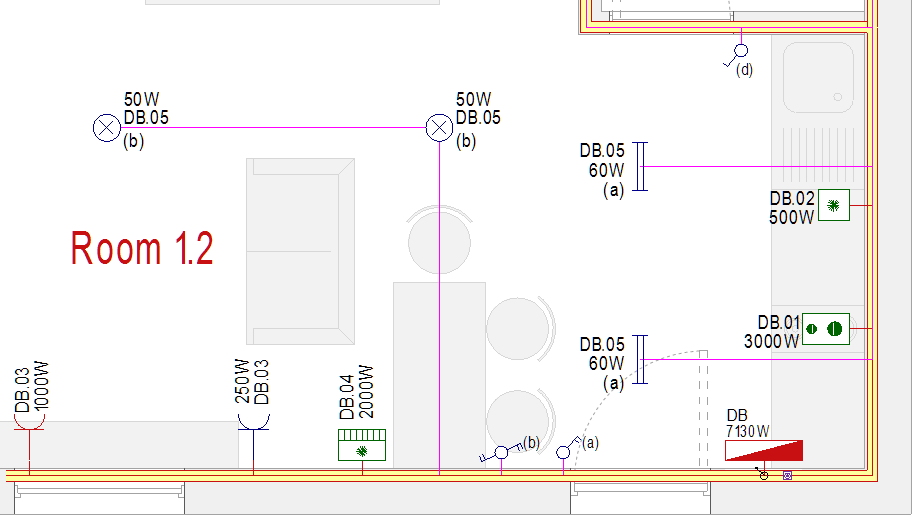 Parametric definition and naming of circuits
Circuits are automatically recognized and named with automatic re-indexing.
The user can select the format of circuit names.


A special environment for the creation of distribution diagrams is integrated in Installation Standard offering:
Automatic generation of panel distribution diagrams, based on properties defined in the installation drawings. Diagrams are created using layout symbol-groups in single-line display according to the IEC standard. The general layout symbols can be easily customized.


Calculation of load demand per circuit & panel (apparent & concurrent power), as well as the number and kind of connected consumers per circuit & panel.
Pure "Circuit" commands to edit created diagrams adding new components or defining additional wire connections.
Includes a complete symbol library of electrical symbols (fuses, circuit breakers, switches, MCB & RCD protective devices, etc.).
Automatic update of "Circuits List" containing critical information of circuits used to create the distribution diagrams.
Interface to define and auto generate diagrams without installation drawings