EDUCATION - STUDENTS
Software knowledge and management has become essential today.
Our Electrical CAD software range, designed for both educational and professional, brings to teachers as well as students solutions to help them understand the management of electrical design and the electrical sector jobs (designer, planner, contract manager, maintenance technician…).
You may find below our software which may suit scholarship organizations as well as training centers for trainees or professionals.
Discover SEE Electrical (Standard version):
All functions and commands in SEE Electrical are designed specifically for electrical engineering and its intuitive interface means that you can be productive very quickly, after a short training course.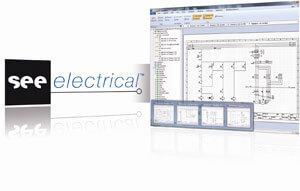 To learn more about this software, click here.
Download the evaluation version for free.
To download our software and documentation, please visit our product page.
To receive our special sales conditions for Education, please contact our sales team:
Tel: +44 (0)2476 796426
Fax: +44 (0)2476 796427
Email: uk@ige-xao.com

A question? A comment? Please do not hesitate to contact us by email. We will answer you quickly.