Beursdata


IGE+XAO Benelux:
Corporate Exhibitions
Hannover Fair
April 23-27th 2018
Hannover, Germany - Hall 6 stand J28
Come and discover our new products on the Hannover Fair
We are waiting for you!
Elektro Vakbeurs Hardenberg 2017
12 -14 december 2017
Evenementenhal Hardenberg, Nederland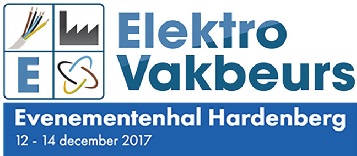 Kom thuis op Elektro Vakbeurs!
Het event waar alle disciplines van elektrotechniek thuiskomen.
Elektro Vakbeurs is thuiskomen voor Elektro professionals en zorgt ervoor dat u met een agenda vol afspraken en een hoofd vol inspiratie huiswaarts keert. Bovendien, met op zak een portefeuille vol nieuwe kansen! Als bezoeker bent u gegarandeerd van drie effectieve beursdagen, waarbij de gemoedelijke sfeer kenmerkend is. De ontspannen, ongedwongen setting tezamen met de belangrijke branche inzichten zijn de succesfactoren van deze beurs.
Twaalf, dertien en veertien december zijn de dagen die rood omcirkeld staan uw agenda als vakprofessional uit de elektrotechniek.

Een mooie afsluiter van het jaar en het enige event waar een beurs wordt gecombineerd met kennis, inspiratie, innovatie en beleving.
Alle disciplines van elektrotechniek (installatie, industrie en energie) komen samen tijden Elektro Vakbeurs 2017.
Het verbinden van machines en systemen zodat er intelligente, zelforganiserende netwerken ontstaan wordt steeds belangrijker binnen de elektrotechniek. En natuurlijk staat Smart Industry samen met vele ontwikkelingen binnen de sector op het programma.

Vernieuwde openingstijden: 13.00 - 21.00 uur
Gratis toegangskaarten aanvragen? Stuur ons dan een e-mail op: Dit e-mailadres wordt beveiligd tegen spambots. JavaScript dient ingeschakeld te zijn om het te bekijken.
INDUMATION Network Event 2018
22 februari 2018 (14-21u)
Brabanthal, Leuven, België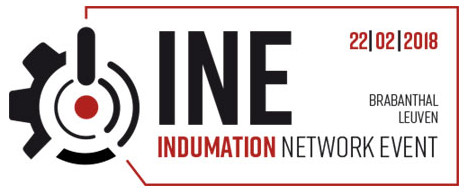 INE 2018 is de 3e editie van dit VIP-networkevent rondom automatiseren, optimaliseren , innoveren en digitaliseren. Dit high-end networkevent is een eendaagse meeting waar zowat 100 technologiepartners op amper één namiddag en avond ruim 1200 strategische beslissingsnemers verwelkomen op een techno-innovation tour van formaat. De honneurs worden waargenomen door het management van de technologiepartners zelf. Zij staan open voor verrijkende en oriënterende gesprekken met beslissingsnemers die aan de vooravond staan van een aantal doorslaggevende strategische beslissingen omtrent innoveren en automatiseren. Het management van technologiebedrijven neemt dus de tijd om even rustig met het management van industriebedrijven te brainstormen over de uitdagingen, benchmarks, opportuniteiten en kosten die een innovatie- of automatiseringsproject met zich meebrengen. Dit alles gebeurt in een gezellig en ongedwongen loungesfeer, vergezeld van een hapje en een drankje.
Het Indumation Network Event kent een gestage groei :
2014 : 74 partners en 787 deelnemende decisionmakers
2016 : 85 partners en 1086 deelnemende decisionmakers
De decisionmakers zijn C-levels, eigenaars ,directie en middenkader uit alle takken van de industrie (discrete, process, machinebouw, maakindustrie, agro, voeding…) en grote infrastructuren (verkeer, maritieme-, transport- en logistieke terminals). De uitnodigingen gebeuren persoonlijk, via een VIP-uitnodiging en na online registratie. Alle faciliteiten (catering, parking, vestiaire, onthaal) zijn gratis.
Gratis toegangskaarten aanvragen? Stuur ons dan een e-mail op: Dit e-mailadres wordt beveiligd tegen spambots. JavaScript dient ingeschakeld te zijn om het te bekijken.