Algemene Informatie
Infrastructuur
De opleidingen bij IGE+XAO worden gegeven in een apart leslokaal dat voorzien is van airconditioning, en de nodige didactische materialen, waaronder voor alle deelnemers van een laptop met vooraf geïnstalleerde software, schrijfmateriaal, beamer, whiteboard, en praktijkmaterialen. Eveneens voorziet IGE+XAO catering gedurende de opleiding. Indien de opleidingen op een andere locatie doorgaat, worden de benodigde materialen door IGE+XAO voorzien in de mate van het mogelijke.
Docent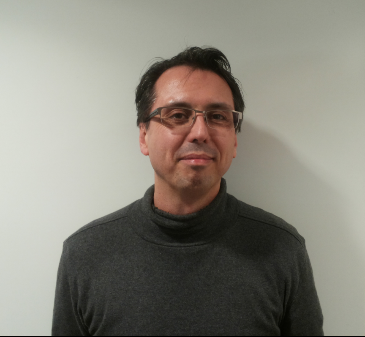 Stefan Recker
De trainingen worden gegeven door een ervaren cursusleider, welke inmiddels jaren voor IGE+XAO werkzaam is, en sinds april 2009 groeps- en individuele cursussen geeft. Naast het lesgeven verleent hij support aan klanten, en onderhoudt hij de (internationale) contacten met ontwikkeling over nieuwe functionaliteiten, welke daarna terug te vinden zijn in onder meer handleidingen en helpfiles, maar ook in de groepscursussen.
Inhoud van de trainingen
De groep van cursisten zijn meestal beperkt tot 8 deelnemers per cursusdag. Dit om cursisten individueel de nodige begeleiding te geven gedurende de opleiding(en), en om de mogelijkheid te bieden om concrete vragen te kunnen stellen. In totaliteit zijn er maximaal zes cursusdagen van SEE Electrical die gevolgd kunnen worden, waarvan u hieronder de opbouw kunt terugvinden, maar waarover u verder in dit document de gedetailleerde inhoud per trainingsonderdeel kunt bekijken.
Opleidingstraject SEE Electrical Advanced:
SEE Electrical Basic (1 dag)
SEE Electrical Standard I & II (2 dagen)
SEE Electrical Advanced (1 dag)
Opbouwmodules:
SEE Electrical Cabinet Layout (1 dag)
SEE Electrical Huisinstallatie (1 dag)
Enquête en certificaat van deelname
Na afloop van de training zal, door middel van een schriftelijke enquête, gevraagd worden naar de ervaringen van de cursist die hij heeft na het volgen van de opleiding en ontvangt iedere cursist op zijn laatste cursusdag een gepersonaliseerd trainingscertificaat.

Haal meer uit SEE Electrical en werk efficiënter na het volgen van een van onze uitgebreide cursussen. Trainingen worden volgens het schema hierboven gegeven op onze locatie in Heerlen (NL) of in het Syntra West te kortrijk (BE). Ook bestaat er een mogelijkheid voor een training "onsite", toegespitst de leerstof die u specifiek wenst te behandelen. Hierbij kan extra op de materie die u graag behandelt wil zien worden ingegaan, eventueel bij u op locatie. Mocht u vragen hebben over het trainingsschema of geïnteresseerd zijn in een onsite training, kunt u altijd contact met ons opnemen.
Service Afdeling IGE+XAO
Tel.: +31 (0) 45 5611636
E-mail: Dit e-mailadres wordt beveiligd tegen spambots. JavaScript dient ingeschakeld te zijn om het te bekijken.