SEE Compodata: the intelligent e-Catalog suite
Turn your e-Catalog into a strategic advantage
COMPODATA is a software suite proposing an innovative e-Catalog Software Suite to easily and quickly generate multi-channel (Internet, stand-alone PC, Paper) electronic catalogs of complex and/or configurable products. Those catalogs include a revolutionary selection guide.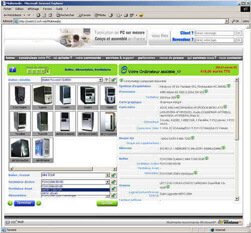 The COMPODATA Software Suite enables you to present your products and solutions e-Catalog with such an intelligence that it becomes, for your company, a strategic development accelerator.
Using our 50 men-years R&D technology will offer you the ability to apprehend e-Business with a different angle, thus transforming your prospects into regular customers.