Electrical schematics historically drawn by hand
Historically, electrical schematics were drawn by hand.
Electrical project design required a lot of time and lead to numerous design errors.
First electrical drawing software in the 80's
In the 80's electrical drawing software packages appeared. These packages allowed to "draw" electrical schematics with lines and symbols. Electrical projects became more professionnal and time savings were achieved (about 20%) in particular with copy/paste of existing blocks.
Electrical CAD software
Then, in the 90's electrical CAD software appeared. These software packages were a breakthrough.
Electrical CAD software help achieve up to 60% time savings with functionalities such as:
component automatic numbering,
easier component selection with standard component and symbol catalogues,
automatic terminals, cable and panel plans generation
automatic equipment and cables list generation,
data exchange with other packages (mechanical CAD, ERP, PDM as well as professional software – PLC programming, labelling, panel manufacturing, cable cutting, documentation, archiving, cost calculation, etc.),
With these packages, circuit diagrams are designed quickly and with more accuracy.
SEE Electrical – the perfect electrical software
SEE Electrical allows you to create your first electrical schematics in a few clicks. It includes powerful functionality and is available in 3 levels Basic, Standard and Advanced. Therefore, the user can select the level that suits best his/her budget. Also the paxkage is available as a perpetual licence or as a subscription. Here again, the user selects according to his/her requirements.
SEE Electrical will help you save a lot of time. Discover below how much money you could save.
With SEE Electrical online calculator, discover how much you could save with an Electrical CAD software.
Interested in SEE Electrical? Try it for free for 30 days. The trial version corresponds to the Advanced level so that you can enjoy all our functionality for 30 days.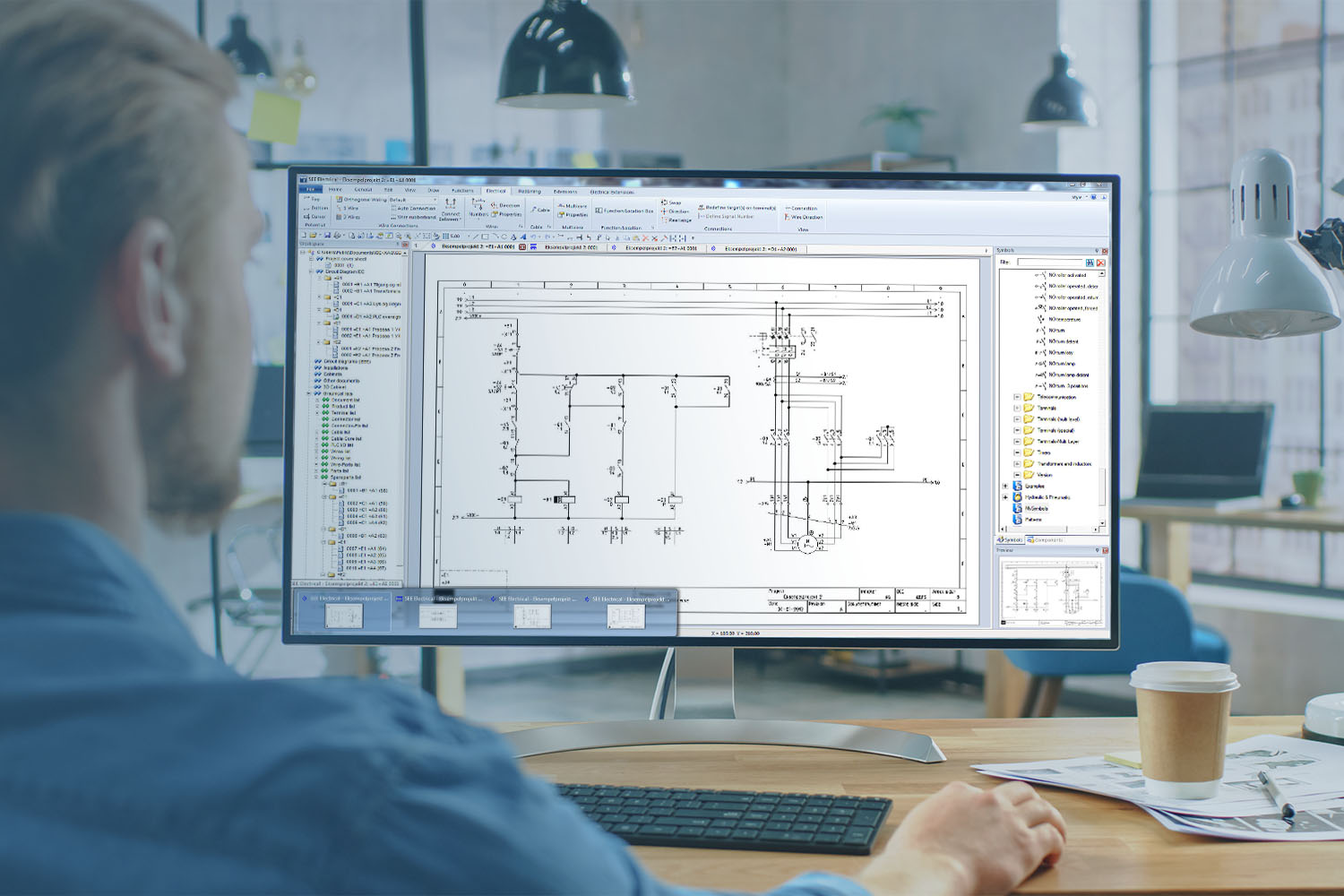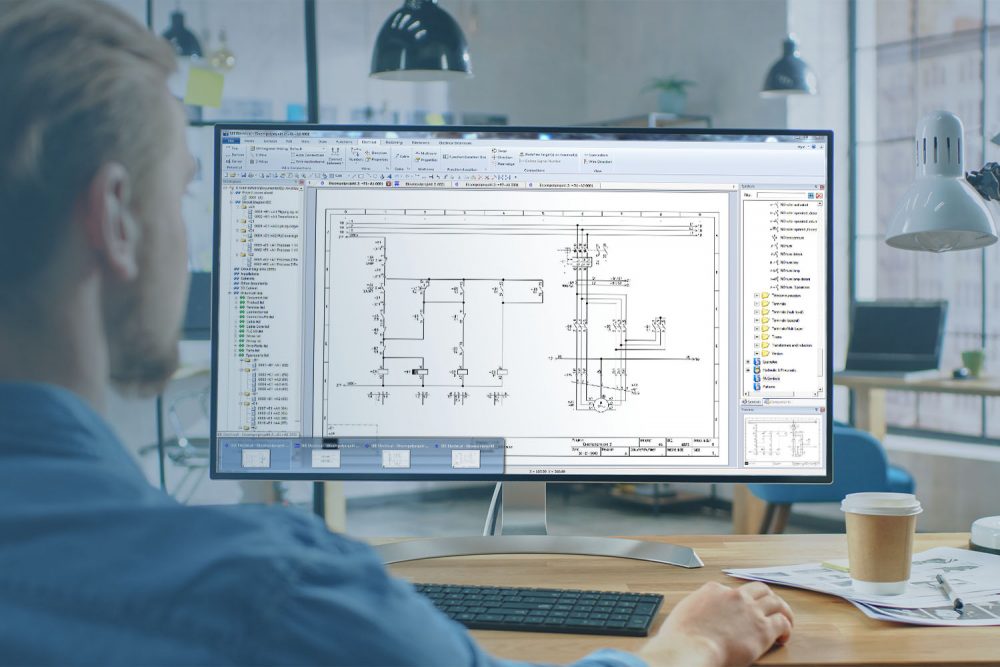 SEE Electrical – key advantages compared to AutoCAD
SEE Electrical targets only electrical design as opposed to autocad that is a more general software package.
Therefore has dedicated functonalities that help electrical engineers design their electrical projects faster.
For instance, when inserting a component SEE Electrical will automatically cut the lines. Another benifit is SEE Electrical huge component database. Users will simply select equipment/materials from the database and insert them easily in their projects.
If you are already using Autocad, you can simply import your electrical schematics in SEE Electrical and continue your project!