Munters is a global leader in innovative, energy-efficient and sustainable climate solutions for mission-critical processes. They offer innovative, efficient and sustainable solutions for customers in many different industries where controlling temperature and humidity is mission-critical. Munters Solutions reduce customers' climate and environmental impact through lower resource consumption, and in the process contribute to cleaner air, higher efficiency and reduced carbon emissions. Sustainability is an important part of Munters' business strategy and value creation.
Munters China has selected SEE Electrical Advanced to manage more efficiently electrical design. SEE Electrical, an IGE+XAO Group software package, covers all small and medium businesses requirements in electrical schematics. Available in three versions "Basic", "Standard" and "Advanced", SEE Electrical is the ideal tool which can evolve according to customers needs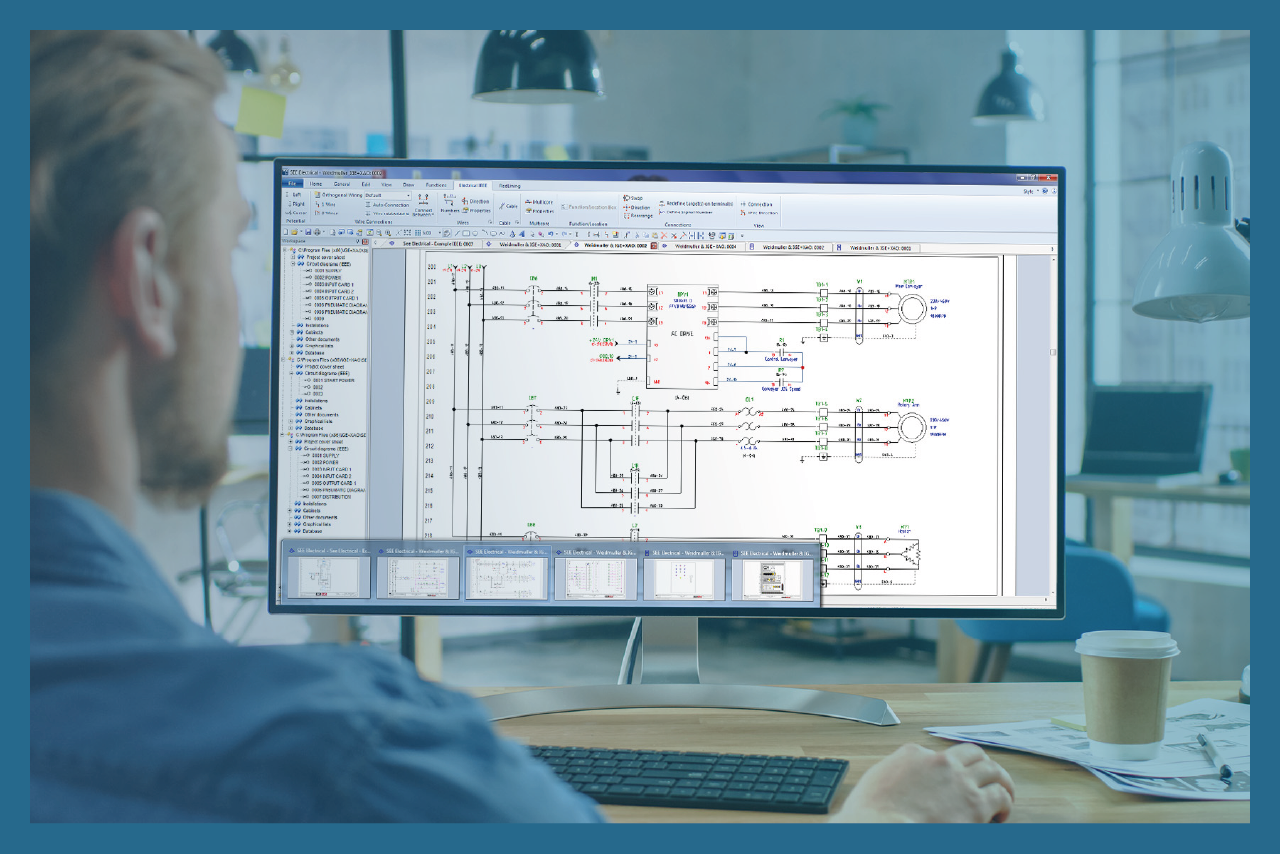 Time consuming tasks in PLC design
Before selecting SEE Electrical, Munters China was spending a lot of time in creating or modifying PLC equipment in their electrical projects. Thanks to PLC features that are available from the Standard level, Munters is now able to quickly import data with MS Excel and easily assign equipment on the schematics.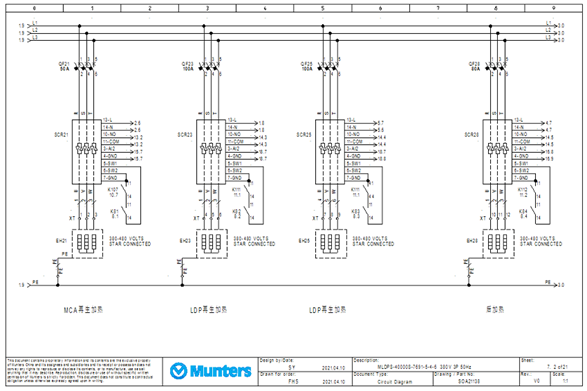 A more consistent design for the cabinet
Second difficulty for Munters was to make sure that the cabinet was consistent with electrical schematics. With the use of the 2D Cabinet layout module, the cabinet design is now completley consistent with the schematics. If a change is made for instance on the cabinet view, the schematics are automatically updated. Also, at the design stage, the use of standard component symbols helps design the cabinet fastly and accurately.
Automated tasks
Once the design work is done, Munters electrical designers can automatically number the components, wires and terminals and generate graphical lists.
With the adoption of this new electrical CAD package, Munters China now designs electrical projects more efficiently and also more accurately.
For more information on SEE Electrical or to start a free 30 day trial