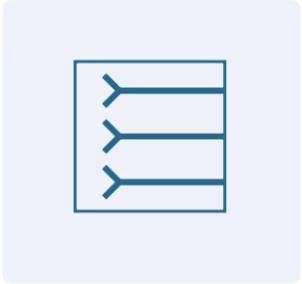 SEE Electrical
Electrical CAD software for 2D and 3D electrical design, developed by IGE + XAO.
Overview
Create electrical schematics with SEE Electrical in just a few clicks!!
SEE Electrical is an easy-to-use Electrical CAD software to efficiently create electrical schematics and wiring. SEE Electrical can be purchased in three levels – Launch, Grow, and Scale.
Each offers a range of services at a different price point so that you can select the level that suits your needs. It is simple to progress from one level to another, as you can work on project data across all levels simultaneously.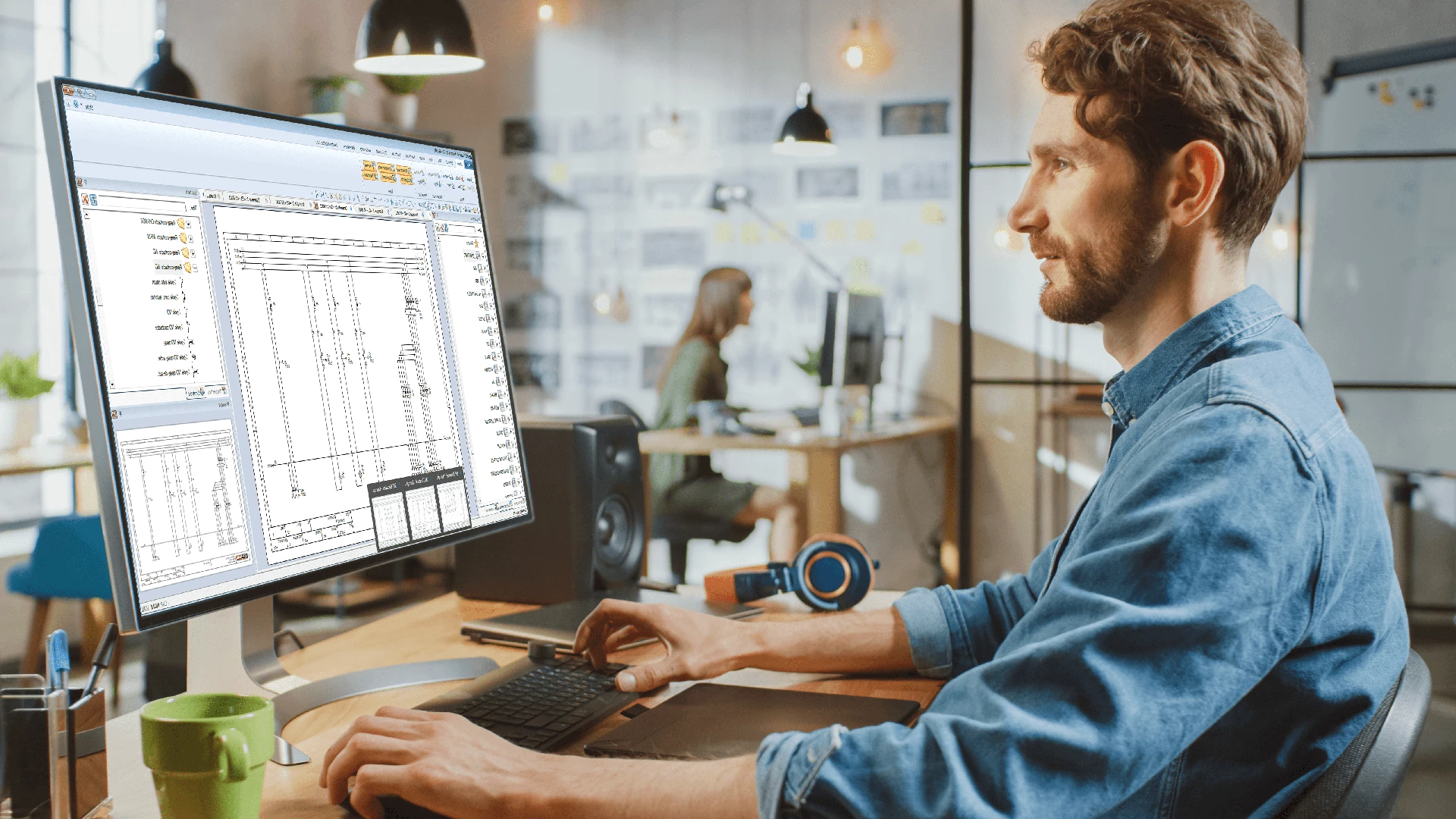 Benefits
Increased Productivity
Save time with SEE Electrical by utilizing the automation tools the software has to offer, such as automatic wire, terminal and component numbering and automatic project generation.
Increased Efficiency
Faster and more efficient electrical design for schematics and panels.
Improved Accuracy
Reduce errors with complete documentation of your control panels including, electrical schematics, 2D layouts, reports and manufacturing documents.
Features
Schematic drawing (single line and multi line): Easily create schematic drawings with the set of drawing tools SEE Electrical has to offer. Quickly draw single-line and detailed schematics within seconds.

Extensive symbol libraries: Utilize the symbol catalogs that are included with the software, to drag and drop components onto a page. These symbols follow the NFPA and IEC Electrical 81346 standard. You can also create your own symbols using the drawing tools.

Multi manufacturers equipment catalog: Assign part numbers to symbols using the equipment catalog included with the software. The collection of part numbers can also be expanded by creating your own parts or, by importing parts from Excel, XML and ECAD. Display as much information as you like on the schematic pages using the equipment data stored in the catalog.

Intelligent PDF Export: The software enables the generation of PDF drawings. Within the PDFs, cross references can be clicked on and therefore navigation around the project becomes easier. Hyperlinks will also retain their functionality.

Automated reports: Automatically generate reports using your project data such as Bill of Materials, document lists, parts lists and much more.

DWG/DXF/DXB/EMF import/export: Create drawings and export them into DWG/DXF/DXB file format. Import files downloaded from manufacturer websites. This facilitates the exchange of drawings between other software.
Launch features plus:

Advanced electrical design features: The equipment catalog includes extra features such as 'Defining channels' where symbols can be linked to part numbers. This means relay coils and contacts can be quickly linked and the software will identify errors as you work. Main and auxiliary contacts can be managed in real time. PLC management allows PLC main symbols to cross reference input and output cards and allow for data to be exchanged between them in both directions.

Advanced data management: Manage all project data in databases. Any changes made in a database will directly affect what's on the schematic page. This allows you to edit large amounts of project data very quickly. Connections can be numbered automatically and the direction of the connections can be controlled. Error checking tools avoid the possibility of mistakes being made.

Automatic customized reports: Reports can be generated automatically with a range of different page templates included with the software. These templates can also be customized to meet your requirements.

2D Cabinet Layout: Professionally design cabinets using the data in your existing projects. A pick list can be used which contains all the parts used in a project and you can simply drag and drop symbols onto the page. A cabinets symbol catalog that's included with the software contains symbols such as, cable trays, DIN rails, and electrical components.
Launch and Grow features plus:

Automated engineering: Critical support for basic and nested aspects including Function, Location and Product levels, according to the IEC standards. Users can define the project structure before drawing schematics to ensure a clear and concise design process. Multiple sheets and folders can be copied within and between projects, allowing control over the function, location, products and wire numbering. Title blocks can be switched for the whole project to suit changes and new clients.

Integration with PLM/ERP: Provides bidirectional control of project revisions and descriptions and integration within PDM workflows and vault systems.

Collaboration tools: The Environment Manager allows essential centralized management of symbols, templates and equipment as well as project comparisons between revision, with the ability to generate change reports.
Discover the add-on modules of SEE Electrical
SEE Web Catalogue: One of the most complete online catalogues in the market, it offers more than 1,000,000 references provided by more than 900 manufacturers, with more than 20,000 equipment specific symbols. The online SEE Web Catalogue is managed by our in-house content team for consistency, and is ever expanding.

3D Panel Design: Design your electrical panels in 3D with our integrated package, optimized for quick and intuitive mounting and positioning of components, wires, cable trays and busbars. Both users and manufacturers benefit from working with a realistic digital-twin of the cabinet.

3D Panel Manufacturing: Create accurate documentation for your shop floor workers at the press of a button and produce precise assembly documentation for each step of the cabinets assembly.

Automatic Diagram Generation: Auto generation of projects from Microsoft Excel, based on common circuits, provides for rapid development of completed schematics from a simple interface. Importing a PLC I/O list from Excel allows for the direct updating of PLC address, functional descriptions and comments, to avoid any syntax errors.

Translation: This useful add-on allows you to translate SEE Electrical project into as many languages as you wish and produce separate documentation in each language as needed.

Building Electrics: Users can design their electrical installations on the building plans, inserting distribution boards, junction boxes, switches, sockets and appliances on the floorplan and instantly generate single line distribution diagrams and reports.
Here is the computer configuration that will ensure efficient operation of the software:

Intel® Core™ i5-2400 processor (6MB Cache, 3.10GHz), Operating memory min. RAM 8GB for x64 OS, Typical graphics card (e.g. with min. 1GB of onboard memory), Monitor 19″ or larger (recommended resolution 1280×1024),

Operating system: Microsoft Windows 10, Windows 11.
Documents & Videos
Key features of the latest release

Download brochure

See more videos
Versions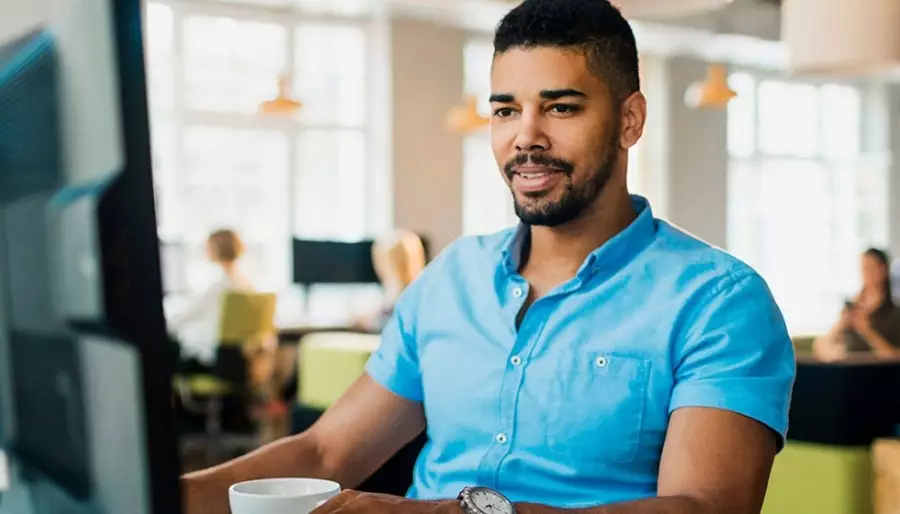 Versions
View all key features of the latest release.
Trainings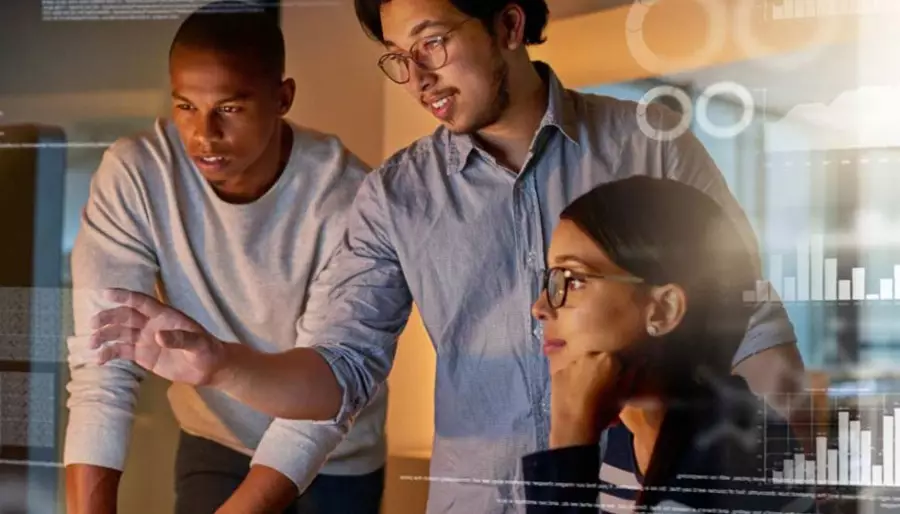 Get the most out of your See Electrical software by joining a training course that suits you.
The training courses are run by our staff who both teach and support the See Electrical software developed by our company. They provide a wealth of experience and a breadth of knowledge to allow the quickest and smartest way to understand the scope of the software to allow you to make the most See Electrical. Work faster and smarter with the valuable knowledge we provide.
→ View the training schedule here

Related Products
SEE Electrical Expert

All the power of Electrical CAD dedicated to industrial automation and electrical harnesses

→ Learn More

Caneco

Caneco ONE brings together a set of interconnected software that complement ...

→ Learn More

ETAP

Energy Management Solutions to Design, Operate, and Automate Power Systems

→ Learn More