SEE Web Catalogue
Eksploruj online polski katalog aparatury elektrycznej i symboli
Ponad 1 000 000 kodów katalogowych,
ponad 1000 producentów,
20 000 symboli.
Jest to jeden z najbardziej kompletnych katalogów internetowych na rynku. Zawiera ponad 1 000 000 kodów katalogowych dostarczanych przez ponad 1000 producentów. Katalog jest ciągle rozwijany o nowe kody i symbole, których liczba wynosi ponad 20 000.
Katalog aparatury oferowany przez IGE+XAO jest dostępny na zasadzie subskrypcji serwisu o nazwie "SEE Web Catalogue".
Wszyscy klienci posiadający:
– SEE Electrical Expert V4R3, V5R1
– SEE Electrical V8R2, V8R3, V8R4
– SEE Electrical 3D Panel+ V2R2 standalone,
z opłaconą opieką serwisową mogą pobierać dowolną ilość danych.
Większość danych zawiera szczegółowe informacje techniczne, takie jak wymiary, symbol do wykorzystania na schemacie oraz widok 3D. Dokładne dane techniczne to podstawa wykonania projektu elektrycznego o dobrej jakości.
Ten serwis proponujemy wszystkim klientom z aktywną i opłaconą opieką serwisową w cenie 1200 zł + VAT rocznie.
Przeglądarka internetowa oferuje zaawansowane funkcje wyszukiwania i filtrowania bazy danych, w celu szybkiego wyszukiwania kodu katalogowego wg numeru, opisu, serii, producenta lub charakterystyki technicznej.
Jeśli chcesz szybko sprawdzić, czy katalog zawiera określonego producenta, po prostu wybierz Ctrl+F i wyszukaj go na tej stronie.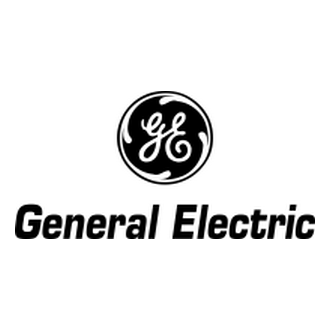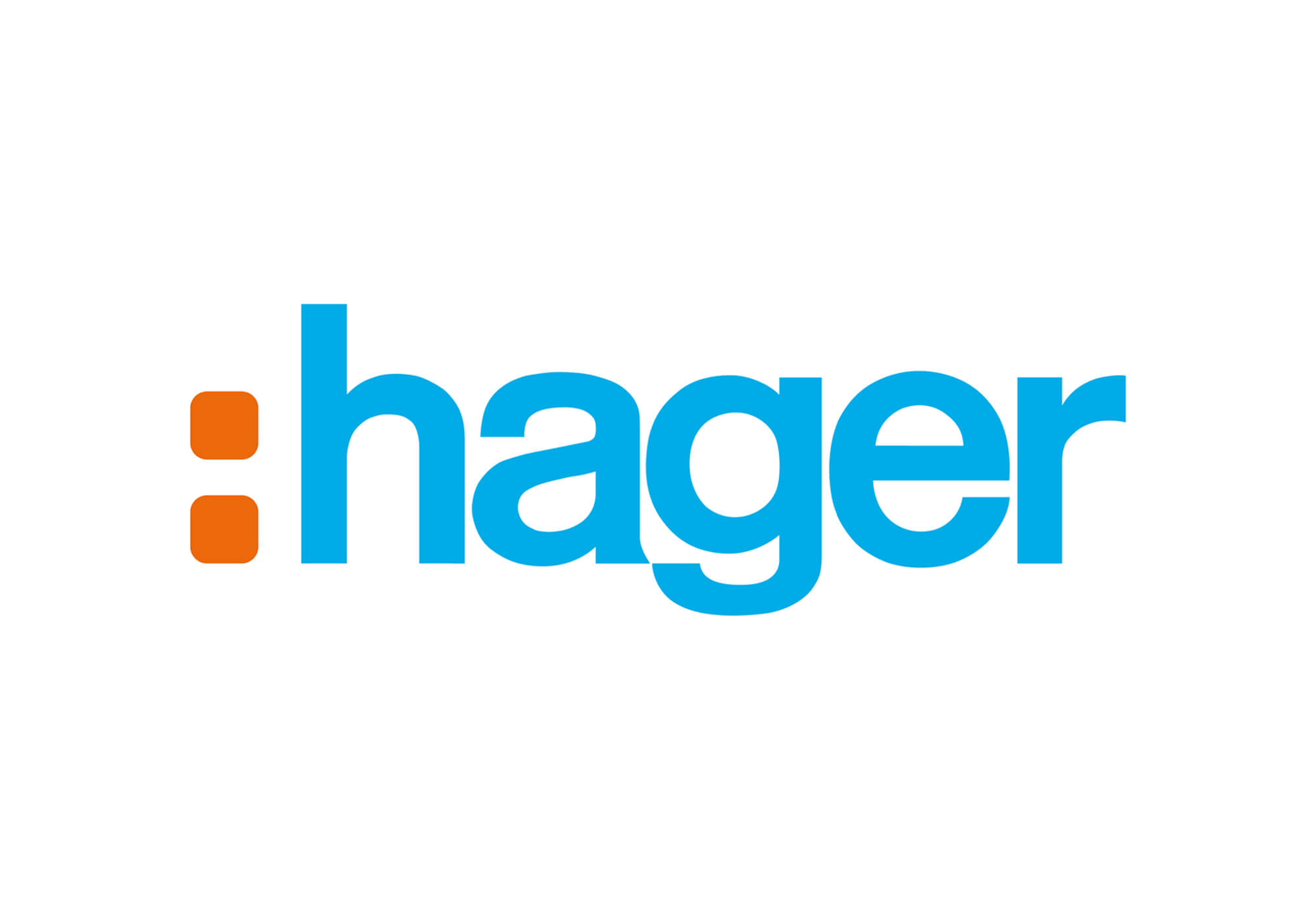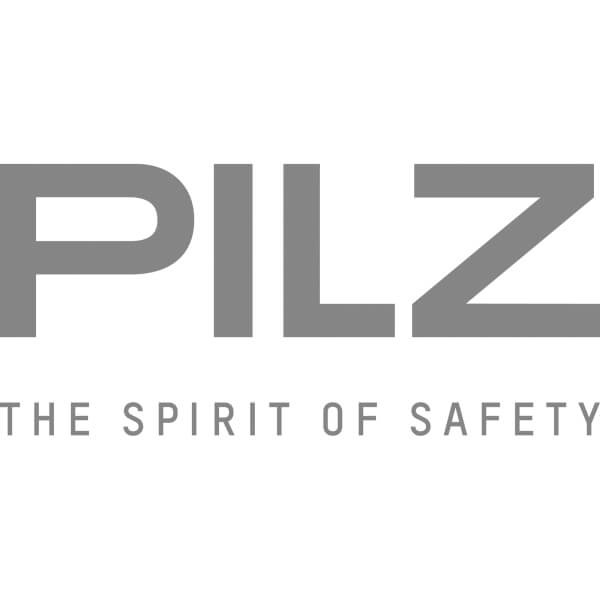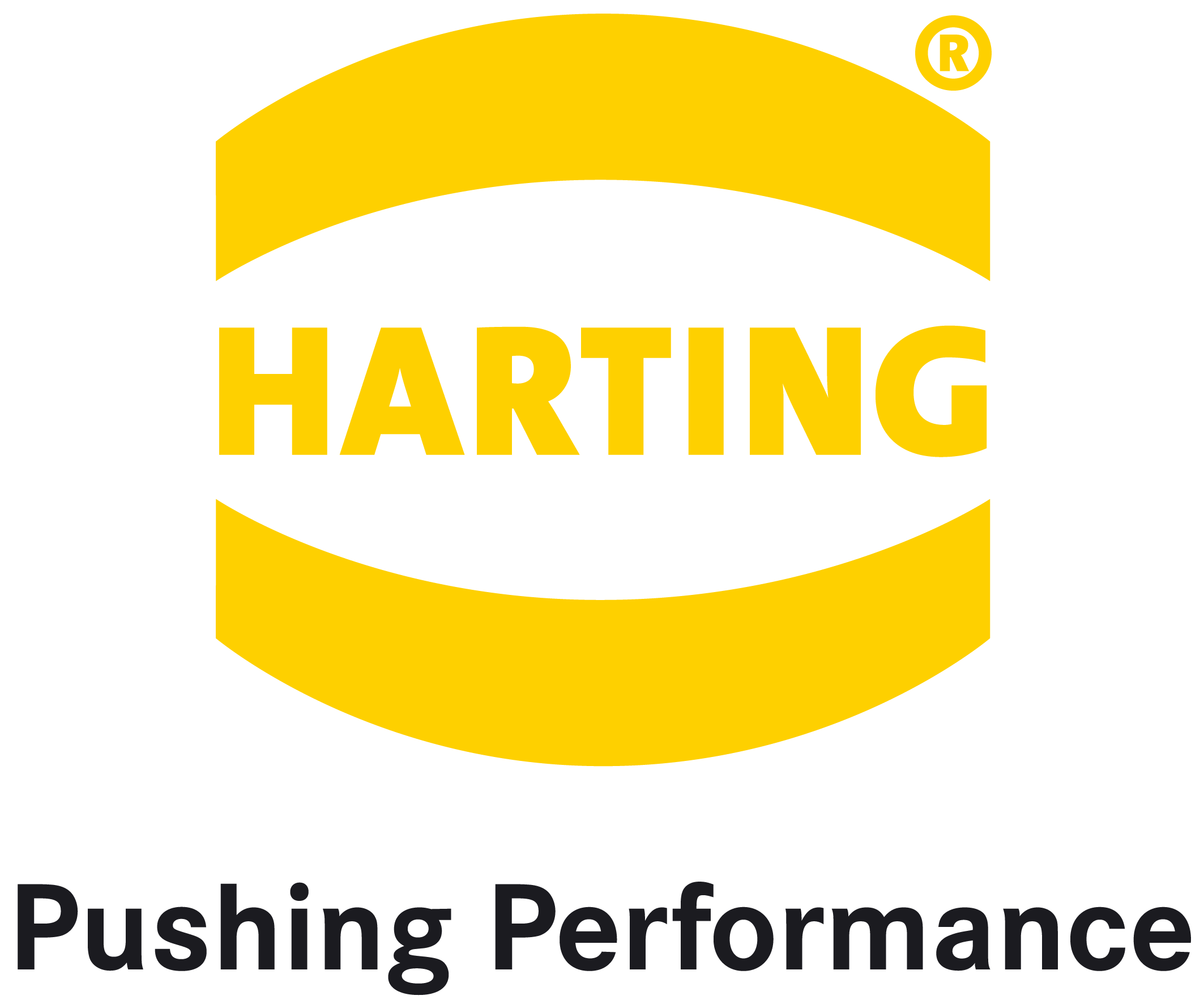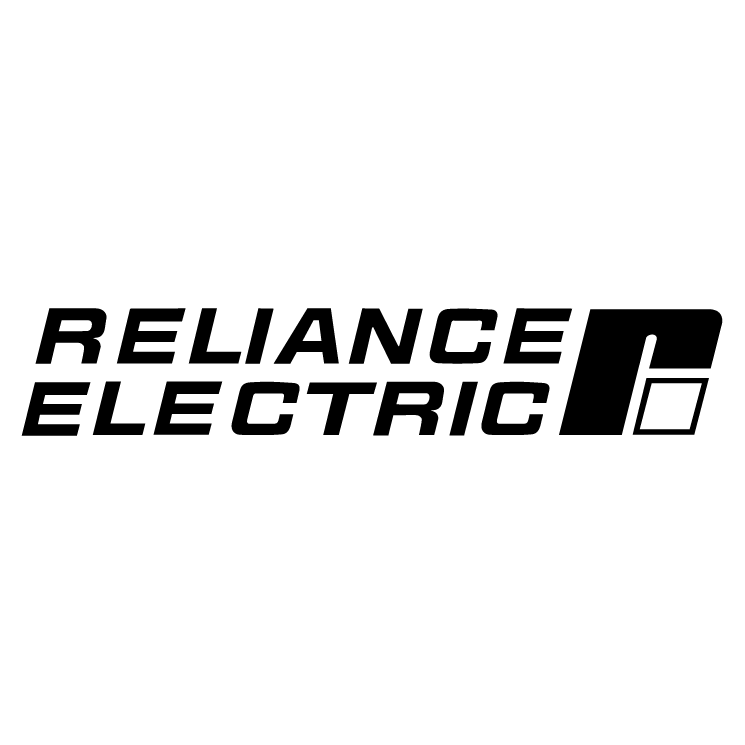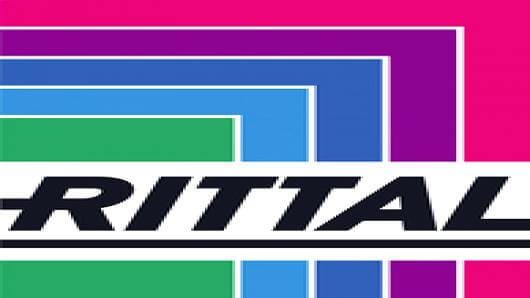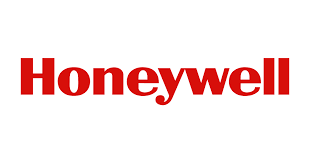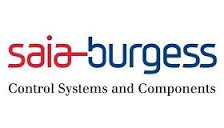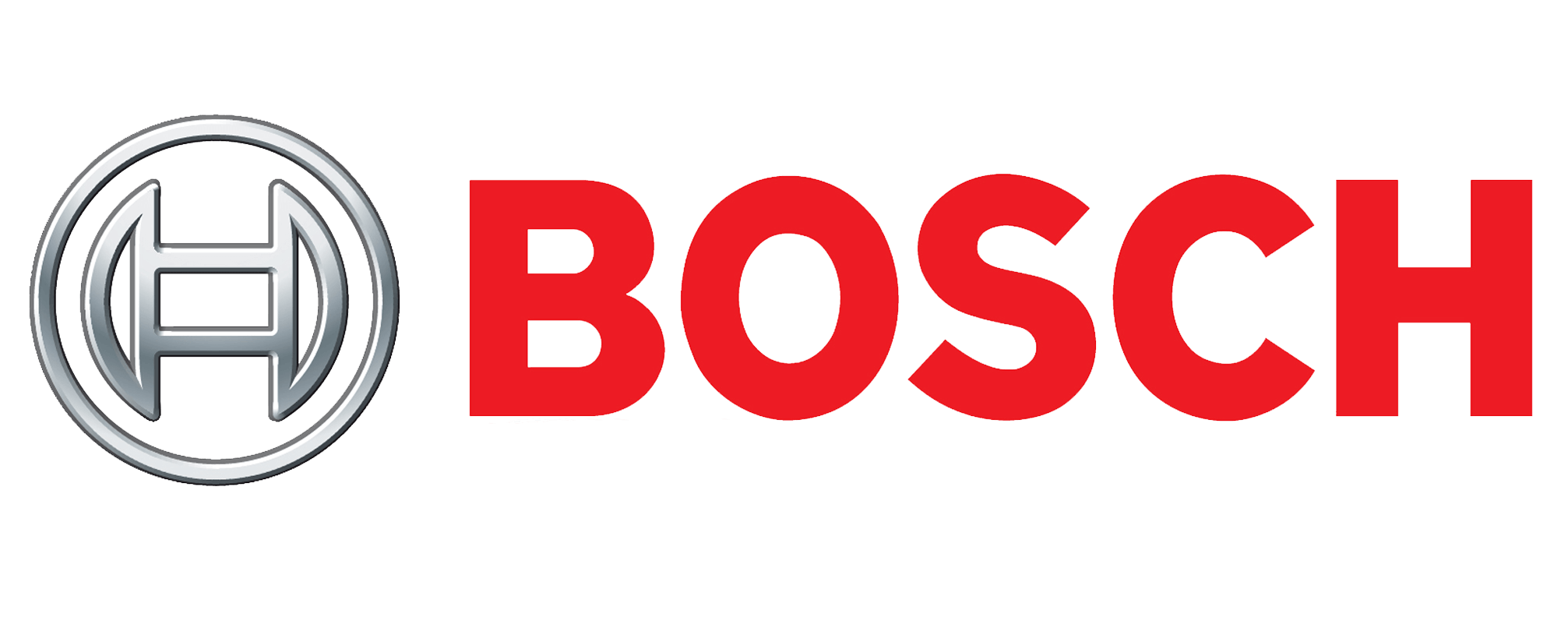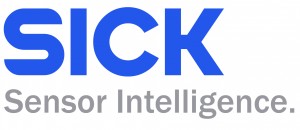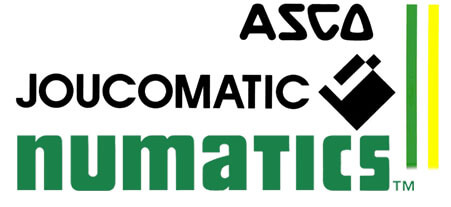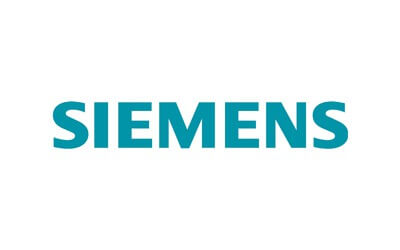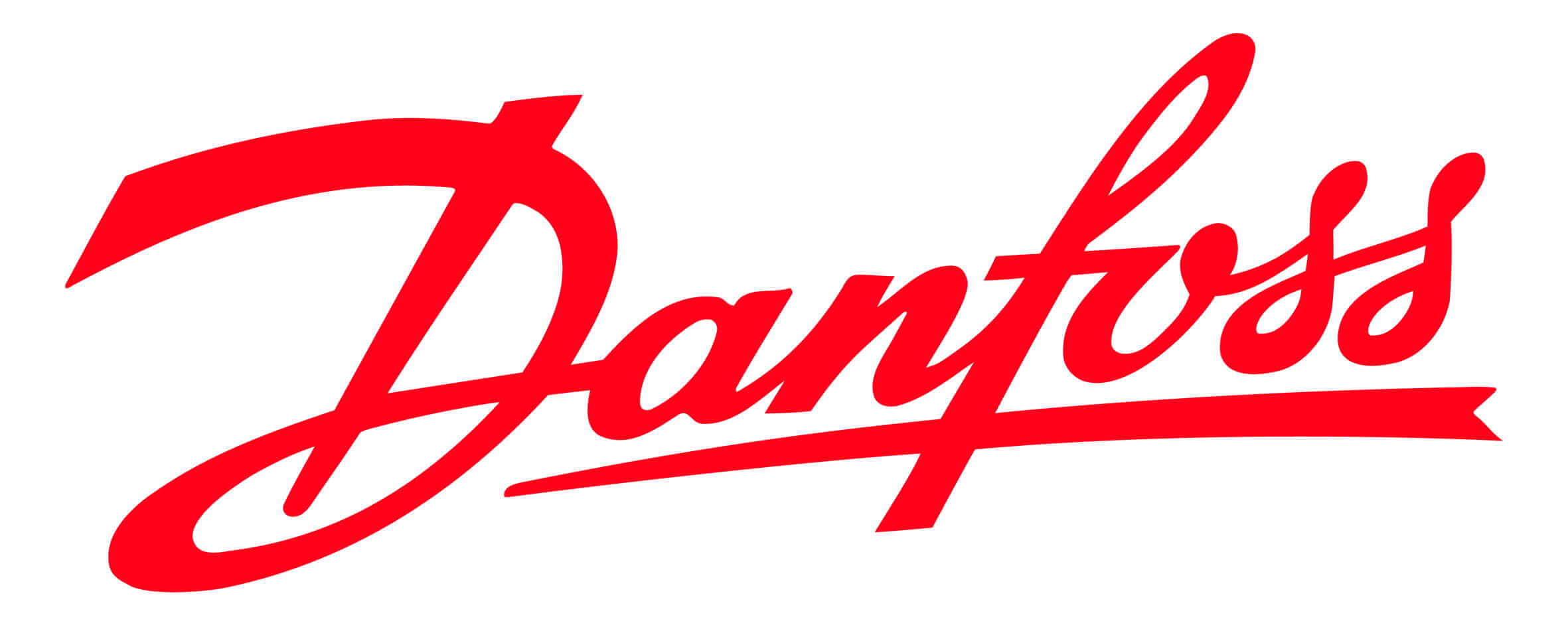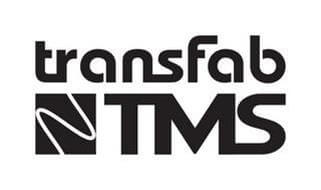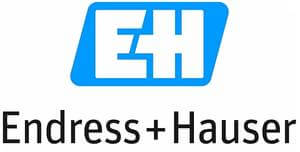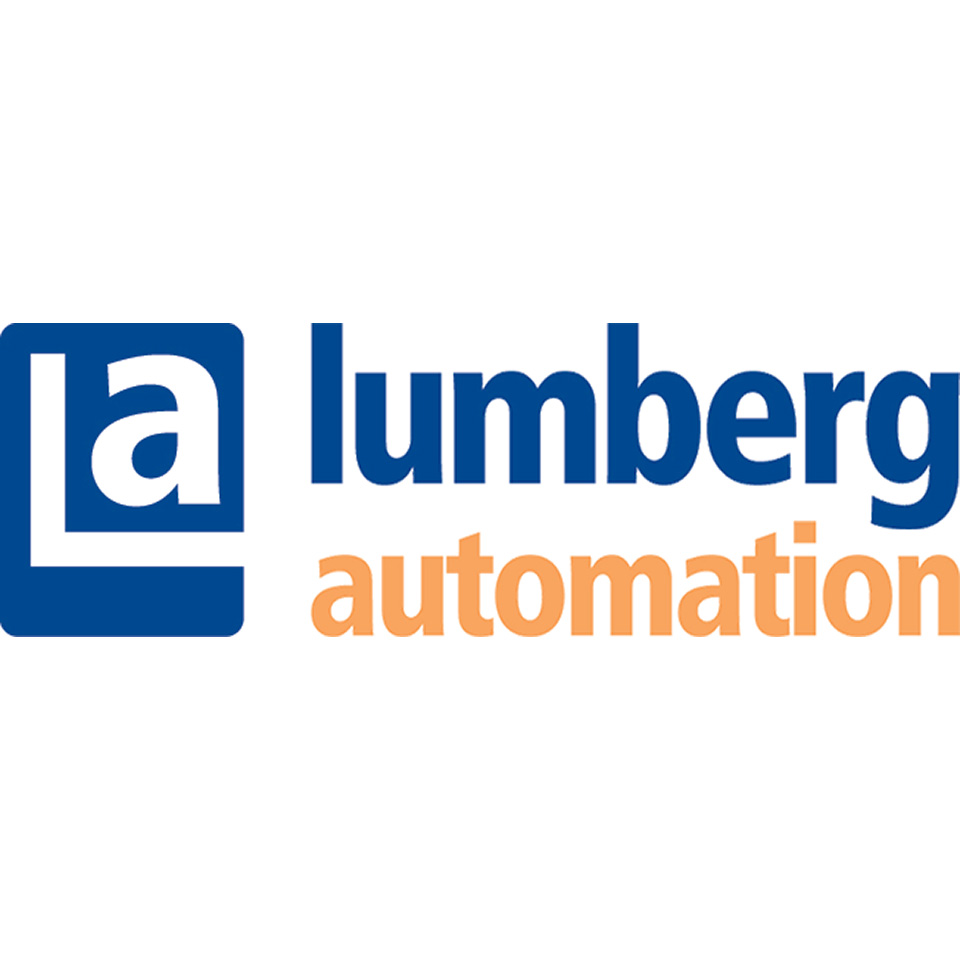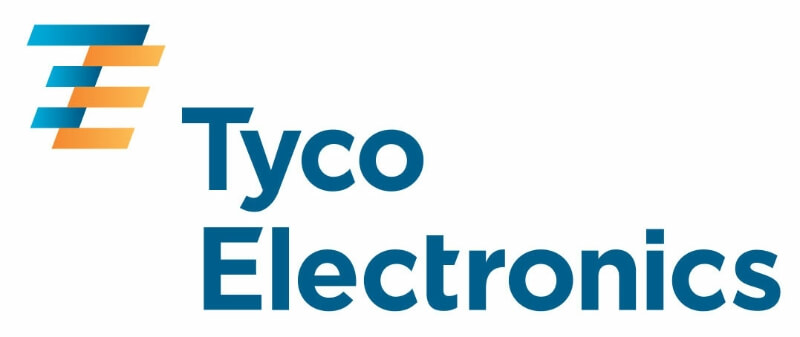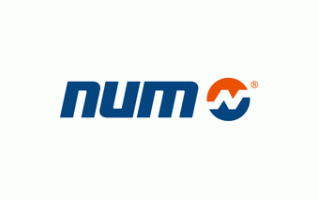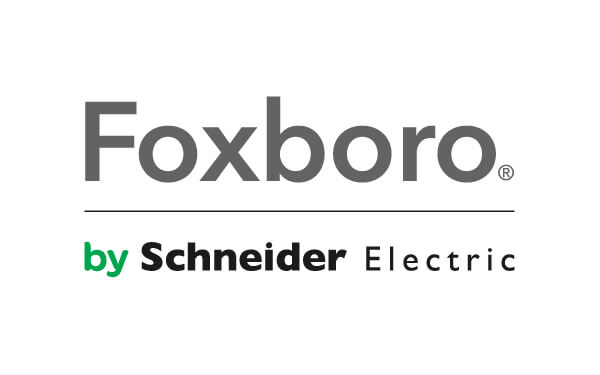 A
AB Connector
AFDI
Answer Drives
Ascorel
ABB
Agilent Technologies
Anybus
ASM
ACBMV
AIM
Aoip
ASO Safety
Acoflam
Air Liquide Welding
Ap3
Astec
Acome
Airpax
Apator
Asteel Sensor
Acomel
AKA Automatismes
APC
Aten
Actaris
Alcatel
Apem
Ateq
Adam
ALCO
Apex Technologies
Atlantic
Adas
Alldos
Appleton
Atlas Copco
ADB
Allen-Bradley
APW
Atoms
Adder
Allied Telesis
Arc Trigsys
Atos
Adelcom
Alombard
Arcel
ATX
Adept
Alstom
Arcolectric
Auma
Adiscom
Ami
Ardetem
Autec
Adixen
AMP
Aric
Autexier
Advantech
Amphenol
Aris
Auxel
Aeco
Amra
Arkoon
Auxicom
Aees
Amrel
Aron
Avago
Aeg
Anders Electronics
ARTECHE
AVT
Aem
Andover Controls
Artis
Axiomtek
AET
Anjou Automation
Ascon
Axis
B
B&B Electronics
B+B Thermo-Technik
Baco
Baelz Automatic
Baldor
Balluff
Balogh
Bals
Bamo
Banner
Basler Electric
Baumer
Bauser
BC Components
BCS
BD Sensors
Beckhoff
Becuwe
BEG
Bei Ideacod
Beijer Electronics
Belden
Belimo
Beluk
Benedict+Jager
Berghof
Bernard
Bernstein
Best Electronique
BHC Aerovox
Bihl+Wiedemann
Bijur
Bilanciai
Binder
Bircher Reglomat
BK Vibro
Black Box
Block
Boekels
Bonfiglioli
Bosch (Rexroth)
Botter
Bourdon Haenni
BR Automation (Bernecker & Rainer)
Brad Harrison
Brady
Brahma
Brodersen
Brooks
BTR
Bulgin
Burkert
Busch
C
C2AI
Cabur
CAE
Cahors
Camille Bauer
Camozzi
Cap Technologie
Capri-Codec
Captron
Carel
Carlo Gavazzi
Carroll+Meynell
Casadio
Catu
CCS
CD Automation
Cea
Cebeo
Cedes
Cefem
Celduc
CentraLine
Cev
Charot
Chauvin Arnoux
Cherry
Chroma
Chromalox
Chubb
Cipam
Circutor
Cisco
Citec
Citel
Claude
Clemessy
Climax
CML
Cmz
Coelmo
Cofrel (Bticino)
Cognex
Comar
Comat
Comeca Est
Comitronic-BTI
Coninvers
Conta-Clip
Contraves
Contrinex
Control Techniques
Convergie
Cooper Bussmann
Copeland
Corning
Costech
Coval
CPI
Crouzet
Crowcon
Crydom
Curtis
Cybersys
D
D-Link
D3E ELECTRONIQUE
Daikin
Damac
Danaher Motion
Danfoss
Danotherm
Data Reg
Datacard
Datalogic
Datasensor
Datel
Dehn
Deif
Delaunay
Dell
Delmo
Delta Dore
Delta Electronics
Delta Ohm
Delta Tau
Demag
Deny Fontaine
Depagne
Desoutter
Destaco
Deutsch
Devilbiss
DF Electric
Dfa
Digi
Digital Way
DigiTrace
Dimat
Dinel
Disfatel
Disibeint Electronic
Disimpex
Ditel
Dold
Domnick Hunter
Domo
Donaldson
Drager
Drc
Druck
Dynae
Dynisco
E
E+H
Eao
Ebenoid
Ebm-Papst
EC Systems
Ecate Automation Sarl
Ecolab
Efacec
Efen
Elau
ELB
Elbok
Elc
Elcart
Elcowa
Eldon
Elecdan
Electrix
ElectroCraft
Electronicon
Electrotherm
Elektro-Automatik
Elektromontex
Elesta
Elfin
Elgo Electric
Eliwell
Elkron
Elmo
Elobau
Elreha
Elso
Elster
Eltra-Electratherm
Eltra
Emb
Emerson
Emi Electronic
Emile Maurin
Emko
Emotron
Endress+Hauser
Enerdis
Energie systeme
Engelhard
Ensto
Enterasys
Entes
Epcos
Ephy Mes
Erea
Ergun Elektrik
Erico
Eroelectronic
Escha
ESO
Eta
Etamic
Etel
Ethernet Direct
Etic
Etri
Euchner
Eupec
Eupen
Euregio
Eurobex
Eurodifroid
Eurogauge
Eurogi
Europa Batteries
Eurotherm Chessel
Eurotherm
Evg Martens
Ewon
EXA
Exor
Expert-Tunkers
F
Fairford Electronics
Fandis
Fanox
Fanuc Robotics
Farnel
Fazim
FBB Automation
FCI
FCT electronic
FDC
Feller
Ferraz Shawmut
Festo
FGP
Fibox
Finder
Finsecur
Firelec
Fischer
Flash
Flexim
Flygt
Foxboro Eckard
FSM Elektronik
FUG
Fuji Electric
Fujinon
Fujitsu
Fulleon
G
GAC
Gallet
Gantner
Gardasoft Vision
Gaz Industrie
Ge Consumer & Industriel
GE Fanuc
GE Power Controls
Gefran
Gelbau
Gemu
General Cable
General Electric
General Monitors
Genesis
Georg Fischer
Georges Renault
Georgin
Gestra
Gewiss
GF Signet
Gigamedia
Gigavac
GMC Instruments
Gorgy Timing
Gorse
Gould Electronics
Grolleau
Gromelle
Grundfos
Gtk
Guardal
Guardmaster
Guilcor
Gva
H
Hach Lange
Hager Lume
Hager
Hagglunds
Hammond
Harting
Hartmann
Haug
Hautelum
Hawa
Hawe
HBL
HBM
Heidenhain
Heiniger
Heitronics
Helios
Helmholz
Helukabel
Helukael
Hengstler
Hesch
Hewlett-Packard
Hid
Hilscher
Hima
Himel
Hioki
Hirose
Hirschmann
Hitachi
Hitec
HMS
Hoerbiger
Hoffman
Honeywell
Honigmann
HPM Kabel
Huba Control
Hydac
Hyfra
Hylec
I
IAI
IBA
Iboco
IC Automation
Ice
ICP DAS
Ictl
IDE
Ifm
Igus
Ikusi
Ilme
Ime
Imesys
Imo
IMS
Indelec
Inducoder
Infranor
Inmac
Inor
Inotec
Inoxpa
Interroll
Invertek Drives
IPG Photonics
IPO Technologie
Irinox
Iteca
ITOH DENKI
ITT Cannon
ITT
ITW Mcmurdo
ITW Switches
Ivo
Ixel
Ixxat
Ixys
J
J-Auer
Jae Electronics
Jaeger
Janome
Jaquet
Jay Electronique
Jay Sensors
Jeambrun
Jetly
JM Concept
JM Tronik
Johnson Controls
Jokab Safety
Jola
Joucomatic
Jovyatlas
JST
Jumo
Jung
JVL
K
Kared
Kaufel
Kavo
KB Electronics
KBR
Keb
Kendrion
Kep
Kepco
Keyence
KeyProLine
Kieback+Peter
Kimo
Kistler
Klemsan
KLR
KM Europ
Kobold
Kollmorgen Seidel
Koppen-Lethem
Kraus+Naimer
Krohne
Kromschroder
Kubler
KV Automation Systems
L
Labcraft
Label
Lafert
Lambda
Lambrecht
Lamtec
Landis+Gyr
Lange
Lantronix
Lapp Muller
Lapp
Lauer
Le Cosinus
Leach
Lebenoid
Legrand
Legris
LEISTER
Lem
Lemo
Lennox
Lenord+Bauer
Lenze
Leoni
Leroy Somer
Leuze Electronic
Lfe
Lika Electronics
Linak
Linmot
Littelfuse
Loreme
Lovato
Lowara
Loytec
LTi
LTN
Lucas Eba
Lumberg
Lumel
Luminox
Lust
Lutze
Luxomat
M
Mac Valves
Madep
Mafelec
Magnetek
Manutan
Marechal Electric
Martens
Maschinen
Mastervolt
Matrix
Mavilor
Maxon
Mayr
Mayser
Mazda
MB Electronique
MBS
MCI
MCPI
MDP Electronics
Mean Well
Mecafrance
Mecalectro
Mecatraction
Megam
Megatron
Mennekes
Mercor
Merobel
Mersen
Messotron
Mesutronic
Met one
Metal Depolye
Metal Work
Meto-Fer
Metrix
Metro
Mettler Toledo
MGE UPS Systems
MH Connectors
Micro Ener
Micro-Epsilon
Microsonic
Middex
Mils
Milton Roy
Mitsubishi
Mitutoyo
Mks
MLS Lanny
Mobrey
Modec
Moduloface
Moeller (Eaton)
Molex
Montelem
Moog
Moorfeed
Mors Smitt
Motrona
Moxa
MPM
MTL Instruments
MTS
Mudata
Muller+Ziegler
Muller
Multi-Contact
Multicomp
Murata
Murrelektronik
N
Nafsa
Nanotec
Napac
National Instruments
Nawomatic
Nedap
Negele
Netgear
Neutrik
Nexans
Nieaf Smitt
Nitram
NMB
Nobel Elektronik
Nord
Nordson
Norgren
North Atlantic
Novair
Novotechnik
Novus
NTN-SNR
Nugelec
Num
Numatics
Numerhyd
Numeric Jena
O
Oetiker
Oldham
Omerin
Omlink
Omron
Opsial
Orbitec
Oriental Motor
Osram
Oventrop
Oxley
P
Pacific Scientific
Pafal
Pago
Pall
Panasonic
Panduit
Pantek
Paratronic
Parker
Parvex
Paulstra
Pch Engineering
PCM
Pepperl+Fuchs
Permali
PES
Peter Electronic
Pfannenberg
Pfeiffer
Pflitsch
PGEP
Phoenix Contact
Phoenix M
Phoenix Mecano
Phoenix Solar
Photon
Photowatt
Phytron
PIAB
Pilz
Pirelli
Pizzato Elettrica
Planet Wattohm
Plombelec
PMA
Ponsel
Positronic
Power Automation
Power electronics
Power one
Pozyton
Precia Molen
Precitec
Prelectronics
Premium
Premo
Prima Electronics
PRO EM
Procentec
Proface
Profilati
Pronergy
Prosensor
ProSoft Technology
Protech
PSD (Power Storage Deutschland)
Puls
Pulsar
Pyro-Controle
R
R+M
Radialex
RADIALL
Radiometer-analytical
Radiospares
Rasmi
Raychem
RE-SPA
Red Lion
Redur
Reer
Regin
Regulation France
Relay
Relcom
Releco
Reliance electric
Relpol
Reo
Revalco
Reyrolle
Rheintacho
Rheonik
Rhosonics
Richco
Riedel
Riello
Rifa
Rittal
Ritz
Robovac
Rofi
Ropex
Rose
Rosemount
Ross
Rotronic
Roxburgh
Royce
Rs Composant
Rs Isolsec
RSW
Ruck
RuggedCom
RVE Technologie
S
S2S
Saacke
Sagem
Saia-Burgess
Salmson
Salzer
Samson
Samtec
Sarlam
Sartorius
Satchwell
Satie
Sauer-Danfoss
Sauter
SBA
Scaime
Scemtec
Schaefer
Schaevitz
Schaffner
Schenck
Schischek
Schmersal
Schneider Electric
Schott solar
Schrack
Schroff
Schunk
Schurter
Seepex
SEG
SEL
Selet
Sem
Semikron
Seneca
Senga
Sensopart
Sensor instruments
Sensorex
Senstronic
Sensus
Sensy
Sepura
Serad
Serem
Sermes
SES Sterling
Sesa Systems
Setem
Sew Eurodrive
Sfere
Sfernice
Siba
Sic Marking
Sicar
Sick
Siebert
Siei
Siemens
Signal Construct
Siko
Silec
Simco
Sincra
Sites
SKF
Slat
SMA
SMBO
SMC Industrial Automation
SMC Networks
Smp
SN Promet
Snac
SNT
Sobem
Socomec
Sofrel
Solarfun
Somesca
Sontheimer
Sorensen
Soule
Souriau
Speck Pompes
Spirax Sarco
Stahl
Stanley
Staubli
Steca
Stego
Steute
STI
Stibil
Stop Circuit
Stork
STPI
Strober
Stromberg
Studer Innotec
Suco
Sudmo
Suntech
Sunx
Surtelec
SVS-Vistek
Swan
Sylvania
Symbol
Systec
Systemair
T
Talco
TEC Automatismes
Tecfluid
Techni Projets
Technifor
Technirel
Techno Trade
Technor
Tecna
Tecnocontrol
Tecnologic
Teco
Tecsis
Tecsup
Tecsystem
Tek
Teknomega
Tele Automation
Tele radio
Telegartner
Tempolec
Tenesol
Tesar
Texa
Theben
Thecus
Thermo Ramsey
Thermokon
Thorlabs
Thorn
Time-Net
Tme
Toho
Top cable
Toshiba
TPL Vision
TR Electronic
Tracetek
Traco
Trane
Transfab
Transflex
Transfos Mary
Trend
Tridium
Troax
Trumeter
TT Electronics
TTI
Turck
TWK
Txcom
Tyco electronics
U
Uni-Solar
UniMeasure
Unipower
Unitronics
Ura Saft
US Robotic
Utilcell
V
Vabat
Vacon
Vat
VDO
Vega
Velleman
Vemer
Vibra-tech
Vibro-meter
Vickers
Videotec
Vim
Vipa
VISHAY
Vogel Mecafluid
Von Mangoldt
Vortice
Vulcanic
W
Wagner
Wago
Waldmann
Walther
Warner Electric
Watlow
WEG
Weidmuller
Weiss
Wenglor
Werma
West
Westermo
Wiebrock
Wieland
Wika
Wilo
Winsonic
Wirecom
Wit
Woertz
Wohner
Wurth Electronik
Y
Yamatake
Yaskawa
Yingli Solar
Yokis
Yokogawa
Yuasa
Z
Zahler
Zanardo
Zander Aachen
Zebra
Zemper
Ziehl