Maak gebruik van de vele handige functies voor een optimaal ontwerp: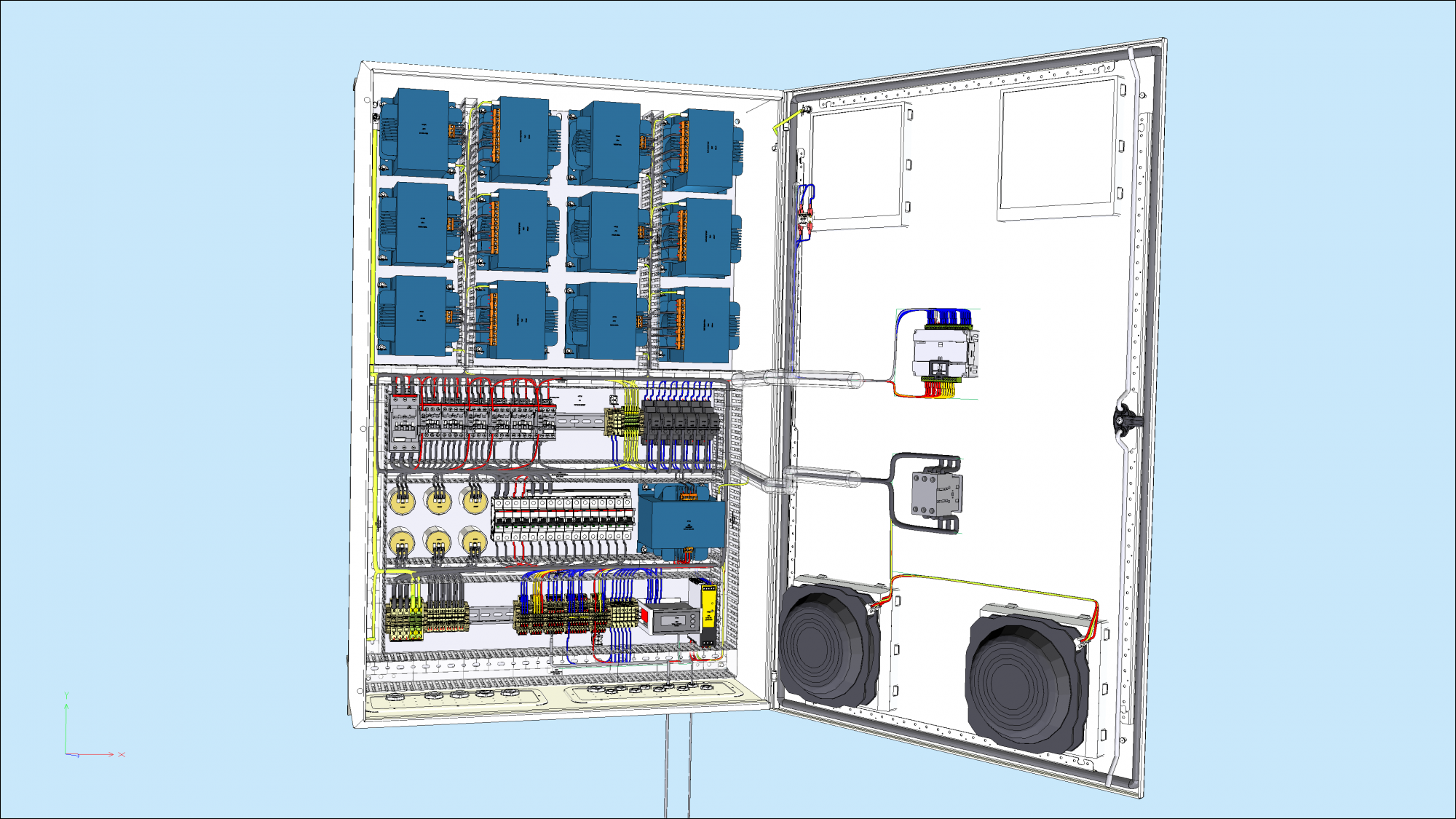 3D Engine
Intelligent snappingsysteem voor componenten en enclosures (behuizingen)
Optimale draad, net en kabelrouting.
Automatische lengtebepaling
Overlap-controle alsook controle van de vulcapaciteit voor draadkanalen.
Krijg toegang tot meer dan 25 000 3D-referenties
60 seconden wizard voor het maken van 3D-symbolen
STEP-import/export vanuit een mechanische CAD-software
Klaar voor productie
Exporteer mechanische procesdata
Exporteer gegevens voor draadverwerking
Exporteer naar CNC, draadbewerkings-, kanaal- en/of railsnijmachines gebaseerd op Industrie 4.0
Flexibele oplossing
Dynamische data-uitwisseling tussen SEE-Electrical of SEE-Electrical Expert in de module-versie
Open data uitwisseling mogelijk met SEE-Electrical, SEE-Electrical Expert, Eplan of Excel in de Stand Alone versie.