Traininginformatie :
Trainingsmethode
Onze software trainingen zijn hands-on trainingen waarin de deelnemers na een grondige uitleg, zelf aan de slag gaan met SEE Electrical en opdrachten onder begeleiding proberen uit te voeren. Elke deelnemer beschikt over een laptop van IGE+XAO waarop de software geïnstalleerd is. De beperkte groepsgrootte geeft ruimte voor individuele aandacht en persoonlijke begeleiding.  
Trainingslocaties
IGE+XAO verzorgt trainingen met open inschrijvingen op onze eigen locatie te Heerlen (NL) en op regelmatige tijdstippen op locaties in Oost- of West-Vlaanderen (België).
Neem contact met ons op voor afwijkende locatiewensen of on-site trainingen. 
Hotels nabij locatie Heerlen:
Hotels in de buurt
Trainers 
De trainingen worden gegeven door trainers, met ruime ervaring in het werken met en het doceren van SEE Electrical.
Certificaat
U ontvangt een persoonlijk certificaat na afronding van het trainingstraject.
Voor meer informatie over de trainingen of hulp bij het aanvragen van de premie, aarzel niet om contact met ons op te nemen. 
Service Afdeling IGE+XAO
Tel.NL: +31 (0) 45 5611636
Tel.BE: +32 (0)2 219 09 59
E-mail: [email protected]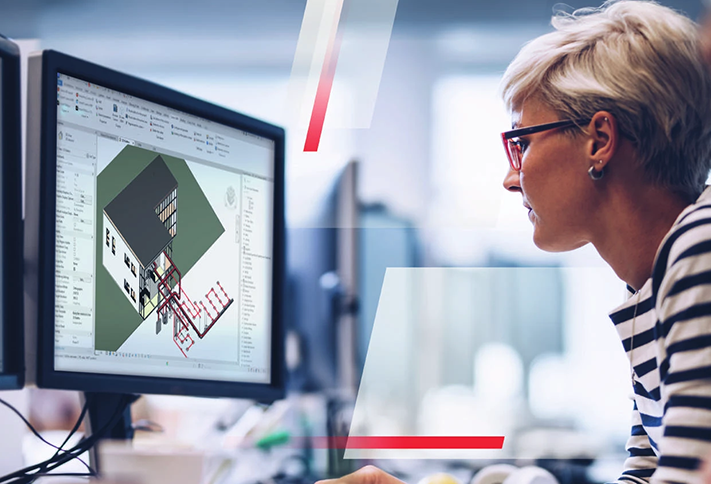 Subsidies :
IGE+XAO is officieel gecertificeerd als opleidingsverstrekker.<p> Dit betekent voor IGE+XAO dat wij zowel qua organisatie, communicatie alsook inhoud van de trainingen aan strenge eisen moeten voldoen. Voor u als bedrijf / deelnemer betekent dit een kwaliteitsgarantie van onze trainingen die wij als gecertificeerd opleidingsverstrekker organiseren.

Volta (het voormalige Vormelek) betaalt aan de werkgever welke valt onder het PSC 149.01 (RSZ prefix 067 of 467) een premie per werknemer van maximum € 15,50 per uur. Voor bijkomende inlichtingen en voorwaarden neemt u best contact op met Volta: +32 (0)2 476 16 76, of kijkt hier.

Agentschap Innoveren & Ondernemen – KMO Portefeuille
Erkenningsnummer:  DV.O216826
Meer informatie of premie aanvragen:  klik dan hier. 
Voor meer details en de werking, kijk hier.  

OOM is het Opleidings- en Ontwikkelingsfonds voor de Metaalbewerking. Bij OOM zijn meer dan 15.000 bedrijven en meer dan 155.000 werknemers aangesloten. OOM biedt alle financiële regelingen en diensten aan die voor medewerker en bedrijf noodzakelijk zijn om zich te ontwikkelen.  In de digitale cursusgids van het OOM (www.cursuscatalogus.nl) kunt u alle cursussen voor ons softwarepakket SEE Electrical terugvinden.  Kijk ook voor de voorwaarden op de website (www.oom.nl) van de stichting OOM, of klik hier om het trainingsaanbod via OOM te bekijken.
(voor Nederlandse klanten) 
Het Opleidings- en ontwikkelingsfonds voor het Technisch Installatie Bedrijf (OTIB) spant zich in om scholing te agenderen bij de ruim 10.000 bedrijven in de branche, maar houdt ook zicht op het scholingsaanbod om witte vlekken in het aanbod van opleidingen te voorkomen. Daar waar nodig worden opleidingen geïnitieerd die aansluiten bij de nieuwste innovatieve ontwikkelingen. U kunt een overzicht van onze trainingen terug vinden in de digitale cursuscatalogus op www.cursuscatalogus.otib.nl.  Hoe kunt u (ESF) subsidie via OTIB aanvragen?  Indien uw bedrijf is aangesloten bij M&N Service pensioenfonds kunt u gebruik maken van de subsidieregeling van OTIB. De aanvraagformulieren kunt u downloaden van de website van OTIB (www.otib.nl)