What Is Electrical CAD Software?
CAD stands for Computer Aided Design, and electrical CAD is software design tools that helps engineers easily create their electrical schematic (or electrical circuits) designs which will be stored electronically. There are many benefits to using this type of electrical design software. With the need for storing electrical drawings and diagrams, it can be difficult to establish an overview of the wiring diagrams and electrical schematics from reams of paper. When the designs are stored in a database driven ECAD package it is a much simpler prospect.
Additionally, this type of cad tool can help with the design and documentation by automating certain tasks. Engineers no longer need to tediously fill out components lists or bills of materials, this is an automatic process that will be carried out by the software. Professional electrical CAD software can mean that electrical designs and systems can be created much faster than traditional manual methods, with greater accuracy and speed.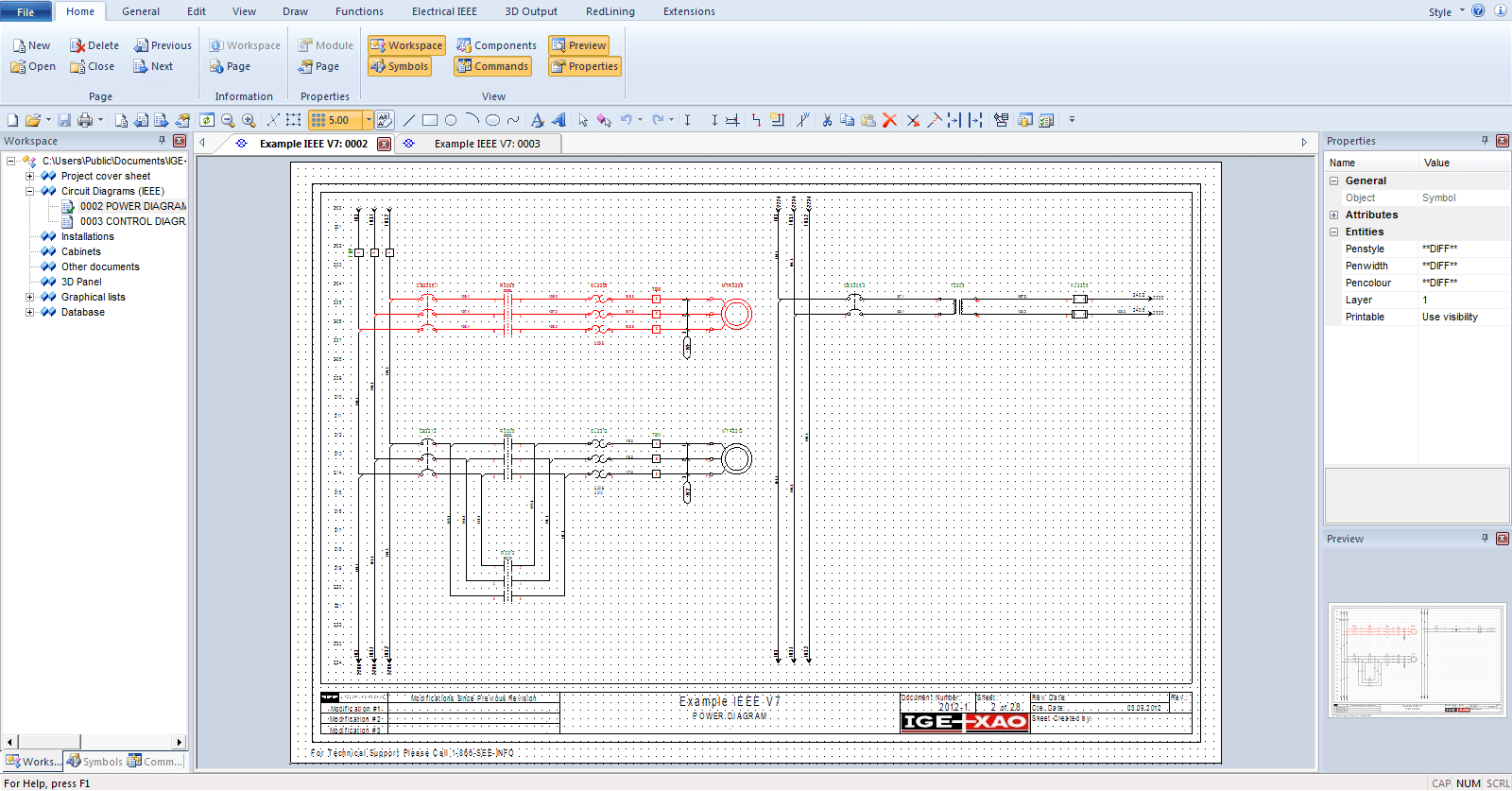 More info about Electrical CAD
Clients and Markets
IGE-XAO boasts over 33 years of experience in the electrical CAD field. This means that the company has witnessed most of the major developments in the electrical CAD software market, making it well-placed to meet a range of needs. It offers complete and integrated solutions for the whole product cycle of electrical installation projects. It has a customer base spanning the globe.
With 33 business locations in 22 countries, from Europe, Asia, Africa, and North and South America. There is always a local expert to provide clients with help and support. Currently, with more than 42,000 customers worldwide and technicians who speak more than 12 languages between them. They have an unrivalled experience in dealing with almost any issue that can arise.
All employees are dedicated to creating and adapting solutions to the specific needs of every single customer. IGE-XAO makes CAD software for a wide range of clients and markets. Each one benefits from the extensive experience and expertise within the support teams.


Research and Development
More than a quarter of the revenue each year is returned to the company to create opportunities in Research and Development. This is partially used for software development to improve the current systems, but there are also 6 Research and Development outlets across the globe with staff who are looking ahead to the future. These technological advancements will keep IGE-XAO at the head of innovation for the electrical CAD software market, ensuring their supremacy for many years to come.


Broad Market Coverage
IGE-XAO has clients in many different markets, including manufacturing, wiring harness (for the aerospace and transportation fields), public building work, industrial machine production, transport, energy production, and automation sectors. The proprietary software is customized for every industry and market. For every individual customer's needs, making it some of the best electrical CAD software that money can buy – no matter where your business is based, or type of industry.


Specific Software
IGE-XAO's core activity lies in the production of a wide range of high-performance, innovative and electrical CAD software packages. All of which can help boost productivity, quality, and speed of production. They are vital allies in today's immensely competitive business environment, where even a small edge over a competitor can make all the difference to a firm's bottom line.
These packages take the form of dedicated electrical CAD solutions tailored to different industry needs. As diverse as the industries they serve, these packages can cater to both simple and highly complex electrical installations. They can be used for PLCs, process machines, embedded cabling and energy distribution.
The CAD software solutions include SEE Electrical SEE System Design, SEE Electrical Expert, SEE Building +. There are also specific packages designed for single wire distribution plans (with distribution boxes), the dimensioning of technical calculations and electrical cabling/wiring design management.


Advantages
There are many advantages to using a computer to help design anything, but more so when you are considering electrical installations as they are so intricate. IGE-XAO electrical design software has a number of specific advantages.


Time saving
Before CAD design systems, electrical schematics had to be created by hand. This was a lengthy process. Even the original basic drawing tools developed in the 1980s allowed detailed plans to be drawn up much faster. By the time CAD systems arrived in the 1990s, they were more similar to the ones we have today. With powerful real time design features such as automatic component numbering, cable, panel plans, and list generation, automatic block diagram generation, etc. it is more time effective. Nowadays, the time spent on design is a fraction of the time spent before automation.


Reliability
While plans were still being drawn up on paper, there was a greater margin for error in any part of the design. With computer systems overseeing each component and every part of the design process. There is a much greater accuracy and as such, the designs are of a much improved quality.


Reduced Costs
The knock-on effect from all this time saved and increased reliability is that costs are reduced throughout the project. As well as less time spent designing. Less time is also lost during the manufacturing process, meaning a company benefits throughout the project.


Automated Tasks
While the overall design process can be completed in less time, the CAD software also takes control of some of the smaller, repeatable tasks. When the system can automatically order parts and create bills of materials, it frees up time for the electrical engineer to be able to carry out tasks more suited to their experience.


Differences between CAD software
Computer aided engineering (CAE) is a term that was once used for the front-end design of a system. Incorporating schematic capture, simulation and often used by design engineers. Designers on the other hand, the ones who were in the layout and drafting department, used the CAD software that was more concerned with the physical layout of circuits. Eventually, both CAE and CAD became known as EDA, electronic design automation. This is a set of tools used for designing systems such as circuit boards and integrated circuits. Therefore it is mainly a categorization frequently found in the electronics industry.
These days, when CAD is referred to, it is the process of creating the equivalent of a technical drawing, rather than the specific electronic meaning it had originally. This is why the IGE-XAO electrical design software is classed as CAD due to it's relation on visualization of electrical data.


Benefits of Using IGE-XAO Software
IGE-XAO supplies some of the best electrical CAD software money can buy. Mainly because it is not a 'one-size-fits-all' package. As well as the wealth of experience this company has thanks to its 30 years in the industry. They also have experience in a wide range of markets. Both of these mean that when they adapt their solutions to a new business, you can be sure that they have the expertise to tailor it accurately. With a global customer base and over 88000 licences sold, there is no better company placed to meet every requirement a new customer has.
The company aims to combine their worldwide product coverage with dedicated attention to its global clientele. It offers a range of additional services, from integration and specific programming to expert support and consulting services. These services are delivered by a dedicated team whose job it is to adapt software to create a perfect fit for the individual client's needs.


More info about Electrical CAD
SEE Web Catalogue
One of the many advantages of IGE-XAO is their SEE Web Catalogue which contains more than 700,000 equipment codes and 10,000 specific equipment standard symbols. 900 manufacturers have contributed so far, and it is constantly being updated. The SEE Web Catalogue is available as a subscription service, or free to SEE Electrical Expert maintenance contract holders.


Try before You Buy
SEE Electrical is one of the products that has an option for a free trial for 30 days, so you can experience firsthand how indispensable the software can be. A demo and videos of some of the other products are also available. This helps explain some of the various features and allow a glimpse into their many benefits.
Dedicated After-sales Help
Once purchased, there will always be someone locally to help you with sales, consulting, and support. IGE-XAO is proud of the evolution their employees have taken to ensure that all customers are catered for at all times. If it is just a simple question, then there is a dedicated helpline open during work hours from Monday to Friday for any problems relating to the installation or use of your chosen software. If the problem is more extensive, IGE-XAO offer standard training packages at their local sites, or bespoke training specifically customized to each individual or group.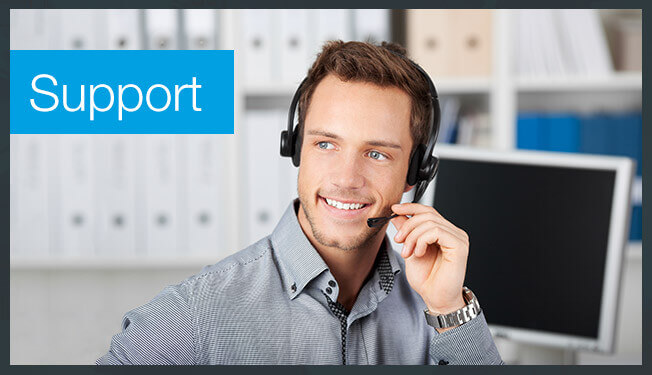 Wire Harness Requirements
If your company has a need for designs incorporating wiring harnesses, we have a dedicated harness package to assist with any design needs related to these. EHMS is a software system designed solely for the calculation and manufacture of wire harnesses.


Contact
If you would like to find out more about any of the electrical CAD software solutions made by IGE-XAO, nothing could be easier, just contact us directly. Each world region is represented by its own local contact, and if you are interested in becoming a sales partner, there is a specific section dedicated to you.



Industries Served
As well as having customers all over the world, IGE-XAO serves those customers in many different industries. All their software is configured for the specific use of each particular customer and the industry type is also taken into consideration as it will dictate which features of the software are considered more important.


Automation / plant
This industry is the one of the first sectors in which IGE-XAO began to specialize, which adds up to nearly 30 years of experience in this market. The specific needs of this industry relate to electrical and fluid installations along with the necessary documentation, instructions, and maintenance documents. The IGE-XAO solutions give each user an excellent competitive advantage while catering for companies of any size, large or small. Not only is the software customized and easy to use, but also has extensive communication capabilities as well.


Automotive
This industry has very specific challenges, which include CO² reduction, vehicles with increasingly complex electronics and a shorter development time to market. IGE-XAO can give them a powerful Product Lifecycle Management suite with specific automotive functions. Along with this, they get configuration management and information system integration.


Aerospace
The Aerospace industry is facing similar challenges as equipment and vehicles are becoming ever more complex. The solutions that IGE-XAO can deliver are specific to the aerospace industry, but necessarily have a similarity to those used in the automotive industry. For example, there is a need for the same type of powerful PLM suite and information system integration with the option for scalability.


Construction
The Construction industry requires optimal productivity at all times and will need the CAD software to cover all professional electrical requirements, including documentation for design and maintenance. The IGE-XAO software provides easy automatic single line diagram generation with a very strong calculation package to make sure the system conforms to standards.


Equipment and machinery
This industry has to meet several challenges because of the increase in complex equipment, including extensive use of wire harnesses. IGE-XAO can develop a software solution for any size of business in this arena and ensure that it comes with communication capabilities suitable for the complex design constraints required. It has many years of experience in this market and can mine a wealth of knowledge, particularly of wire harnesses, from a large customer base.


Railway
As a public transport industry, the key issues for railway engineers are "intelligent train" and safety. As well as this, their equipment needs to be reliable to ensure systems run smoothly and on time. As such, IGE-XAO can supply railway-specific packages that can help with the product lifecycle and integrate seamlessly with their information system.


Shipbuilding
Shipbuilding is under continual evolution. The science behind "smart" ships is continuing apace, but the users will still have to optimize the cost of each project. IGE-XAO can help those issues with software that includes a complete Visio-based offer. This system takes the process from the initial functional design through to schematics and cabling generation. With additional communication integration in the PLM software.


Power Generation and Energy
Safety is the watchword for the power generation and energy industry. With the added issues of alternative renewable energy requirements, environmental regulations, smart supply and demand. This market needs a complex software solution. The IGE-XAO software can encompass all those concerns and it can also cope with the management of very large projects which is essential for this market.
Any question or comment? Please contact us
More info about Electrical CAD