Electricians need easy-to-learn software, yet powerful in order to generate the complete electrical documentation for a home or a commercial building.
Installation plans
First requirement for an electrician software is to be able to import the ground plan that is generally made by the architect. Once this plan is imported, the electrician can add all the electrical devices (lights, sockets, etc) according to his customer requirements. The advantage of having a software for this task is that changes made by the end customer are easily made on the software and distribution diagrams are updated accordingly.
Selecting the right components / supplier
Second requirement is to select the equipment/components the electrician is used to work with. Thanks to an electrical component database, the electrician can quickly select his preferred components/suppliers.
Generating distribution single line diagrams
Once this selection is made, next step is to generate single line distribution diagrams. Depending on the package, this can be done automatically or by hand.
The electrician software that includes all these features
SEE Electrical Building+ from IGE+XAO allow to manage all these tasks. The product is available as 2 levels: Basic for just installation plans management and Standard for managing installations but also automatically generate distribution diagrams
Powerful solutions for electricians
SEE Electrical Building+ numerous functions and attractive price make it an easily accessible choice for the individual electrician searching for a professional electrician software as well as construction companies involved in building electrics projects.
SEE Electrical Building+ is available in 2 levels: Basic and Standard.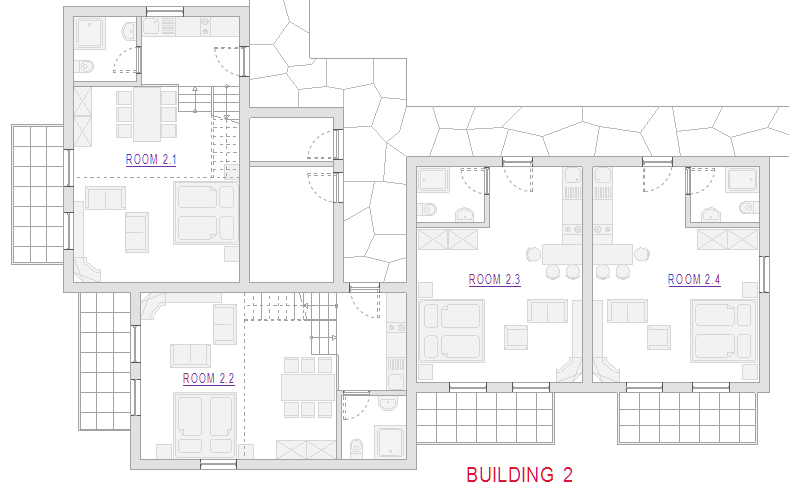 The Basic level manages building plans, starting from scratch or importing a DXF/DWG plan provided by an architect. Inserting electrical outlets and plugs is very easy as the package includes a large symbol library.
The Standard level includes all the features of the Basic level with in addition single line diagram automatic generation
Try for free during 30 days