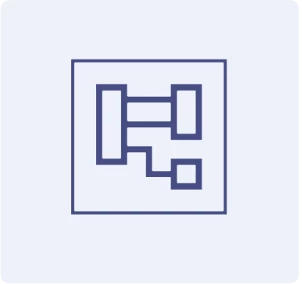 See Electrical Expert
SEE Electrical Expert is a versatile Electrical CAD software for electrical engineers to efficiently design schematics, wiring, and terminal strips.
Launch
Annual subscription
Efficient schematic editor for single and multi lines diagrams
Wiring Diagrams and Electrical schematics management
BOM and customizable reports
Terminal strip plan generation
PDF export, DWG import/export
Exchange of project data by xml, xls…
Revision and error management
Extensive electrical symbol libraries with an editor
Equipment catalogue editor
BUY NOW
Grow
Annual subscription
Launch features plus:
Full wiring and cables management with optimization
PLC design management
2D panel layout editor
Cabinet Thermal calculation
BUY NOW
Scale
Annual subscription
Launch and Grow features plus:
Mass project data editing
Options & Variants
PLM / ERP interface
Advanced report management for revisions
Equipment catalogue shared on MS SQL
Advanced user environment management
BUY NOW
Overview
The Highest Standard of Electrical CAD for industrial systems
SEE Electrical Expert is a comprehensive Electrical CAD software for electrical engineers to efficiently design schematics, wiring, and terminal strips.
SEE Electrical EXPERT can be purchased in three levels – Launch, Grow and Scale.
It is software for electrical professionals, offering advanced design capabilities, from 2D panels engineering, through wire and cable management to PLC design, to streamline workflows and improve productivity.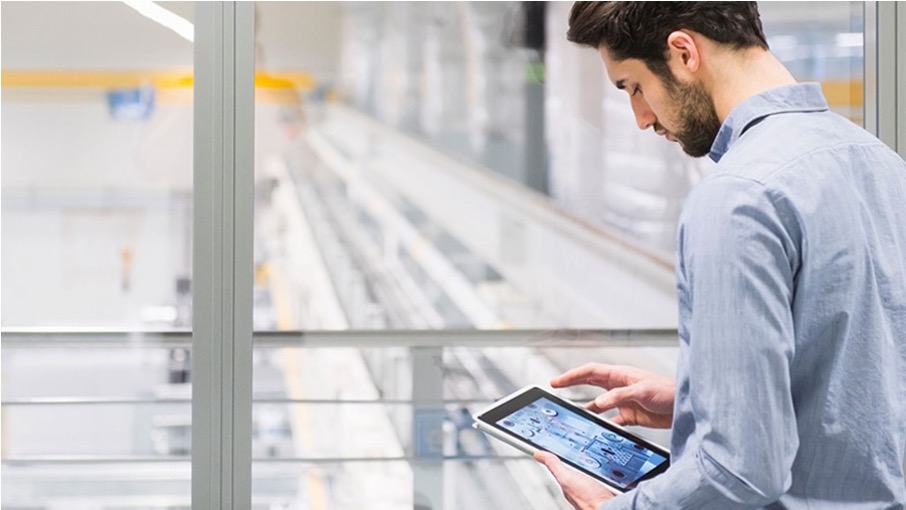 Benefits
Improved Efficiency
Streamline the electrical design process, reducing errors, and saving time
Improved Productivity
Perform detailed schematics tasks in an intuitive tool with automation features. Automatize project generation and manage options and variants of your design.
Improved Accuracy
Easily generate your completed documentation, seamlessly collaborate with co-workers and business partners
Features
SEE Electrical Expert Launch
Efficient schematic editor for single line and multi lines diagrams: It is the advanced schematic application, allowing you to efficiently create and edit electrical and automation drawings. You can insert connections, symbols with marking and select equipment codes. Real-time cross addressing with navigation and control of use of contacts in relay are an excellent aid, during designing process. You can insert cables too. Number of drawings in the project is unlimited. User can manage electrical, control and communication, pneumatic & hydraulic, instrumentation P&ID wiring diagrams in the same editor and same project.

Bill of materials generation: After creating diagrams, you can generate bill of materials, according to your project. You can keep information's in the project or save them to the other format, for example Excel.

Terminal strip plan generation: This important feature for electrical allow you to manage and generate terminal strip drawings in many ways. The logical terminals used in the diagrams have their graphical representation on the mounting strips. This facilitates the assembly of the switchgear for example.

Customized report generation: The user can generate many specific and customized lists and reports. A very large number of templates allows you to obtain what your client need. You can import electrical calculation note from Caneco and Ecodial, to keep all project's data in one place.

Intelligent PDF export, DWG import/export, exchange of project data via XML, XLS, TXT, CSV, ODBC, etc.: All possible exchange tools with cooperating engineers are at your disposal. Especially important are DWG and XML formats. User obtain PDF file with navigation between associated symbols and equipment's codes too.

Extensive electrical symbol libraries and symbol editor: Electrical symbol libraries support IEC, IEEE/NFPA, GOST, GB standards. You can make your own specific symbols, to fill client's requirements. Electrical symbol libraries support IEC, IEEE/NFPA, GOST, GB standards. You can make your own specific symbols, to fill client's requirements.

Fully customizable methods of designing: Fully customizable environments and methods for creating electrical projects is one of the main benefits of the Launch configuration.

Equipment catalogue editor: The included catalog of manufacturers' apparatus can be expanded manually or by importing from Excel, XML and others. In particular, by using the additional service "SEE WEB Catalog", the user can have at his disposal an up-to-date database of electrical and automation equipment. Selecting codes from a catalog containing up-to-date data, according to the type of symbol and control of contact usage, is another important benefit for the designer.

Revision control and error checking: The user is given tools to manage changes to drawings and designs. Tools to check for errors such as short circuits, two different types of connections or potentials connected to the same end of a symbol are eliminated at the drawing stage.
SEE Electrical Expert Grow
Launch features plus:

Advanced wiring & cables management: Main advantage in the Grow configuration is full wiring management with both internal and external connections is included as well as automatic wiring optimization. Thy user can generate wiring diagrams for every symbol used in the project. This solution is much needed for medium voltage projects. Supporting the selection of cable in terms of type, number of conductors, colors of conductors increase the quality of the project delivered to the customer. Automatic cabling of schematics is an additional solution offered in Grow configuration.

PLC design and management: This important and very useful for the designer feature allows automatic generation of schematics containing PLC inputs/outputs. Functionality is based on files downloaded from our website and on the symbols and commercial codes downloaded from the SEE Web Catalogue. The user has the possibility to manage PLC by using built-in PLC configurator.

2D panel layout editor and thermal calculator: This solution enables the rapid design of 2D electrical cabinets, switchboards and control panels. It automatically links the symbols inserted in the diagrams with those inserted in the cabinet. Apparatus is inserted directly from the list, which contains all the parts used in the project. The components inserted into the cabinets are correctly scaled, taking width and height data from the apparatus catalogue. Apparatus can be placed on rails. Cable trays can be inserted into the cabinets. Terminal strips can be inserted into the cabinets too. The user can check the thermal properties of the panel, by using Cabinet Thermal Calculation. The heat dissipation/temperature rise in the panel can be calculated.
SEE Electrical Expert Scale
Launch and Grow features plus:

Mass project data editing: The user can export and import electrical data in Excel format to modify the project. It is useful feature for design company making many quite similar diagrams, but with different marking of symbols, terminals and cables.

Options & Variants: This functionality enables the management of design variants. It allows the electrical design of different variants of the connection network between symbols in the project. The module is particularly useful for designers of different options of the same machine, whose versions differ in their schematics. Electrical machine builders can use this to optimize their designs by taking advantage of modularity.

Integration with PLM/ERP, mechanical CAD interfaces: The interface allows user for secure storage and indexing of documentation in PDM systems.

Advanced user environment management: Companies with multiple licenses of SEE Electrical EXPERT Scale face the challenge of maintaining a single design environment for all users. With the advanced user environment manager, it is possible to synchronize individual components with components located on the server. In addition, user can compare projects with the ability to generate reports.
Discover the add-on modules of SEE Electrical Expert
SEE Web Catalogue: It is the one of the most complete online catalogues in the market, it offers more than 1, 000,000 references provided by more than 900 manufacturers. With more than 20,000 specific equipment symbols, the online SEE Web Catalogue is constantly growing.

Harness Manufacturing: It is a tool for designing 2D electrical harnesses based on schematic diagrams. It is especially useful for manufacturers of various types of electrical machines, which design and produce logical and physical electrical harness. It allows routing of cables and wires into the harness according to the schematics, calculation of harness wire and cable lengths and branch diameters and scaled harness drawing to insert onto production tables. You can control of the bend radius of the branches, manage fittings and extremities.

3D Panel Design: This application allowing you to design electrical panels by using a virtualized environment to gain a more spatial perspective. User and manufacturer obtain realistic digital-twin of the cabinet.

3D Panel Manufacturing: User can create perfect documentation for your shop floor workers and can create precise assembly documentation for each assembly steps of Cabinet.

Automatic Diagram Generation: The user can generate diagrams from a special file, prepared in SEE's internal format, to speed up design.

Multi-languages: User can manage multilingual projects and translate the project into other languages.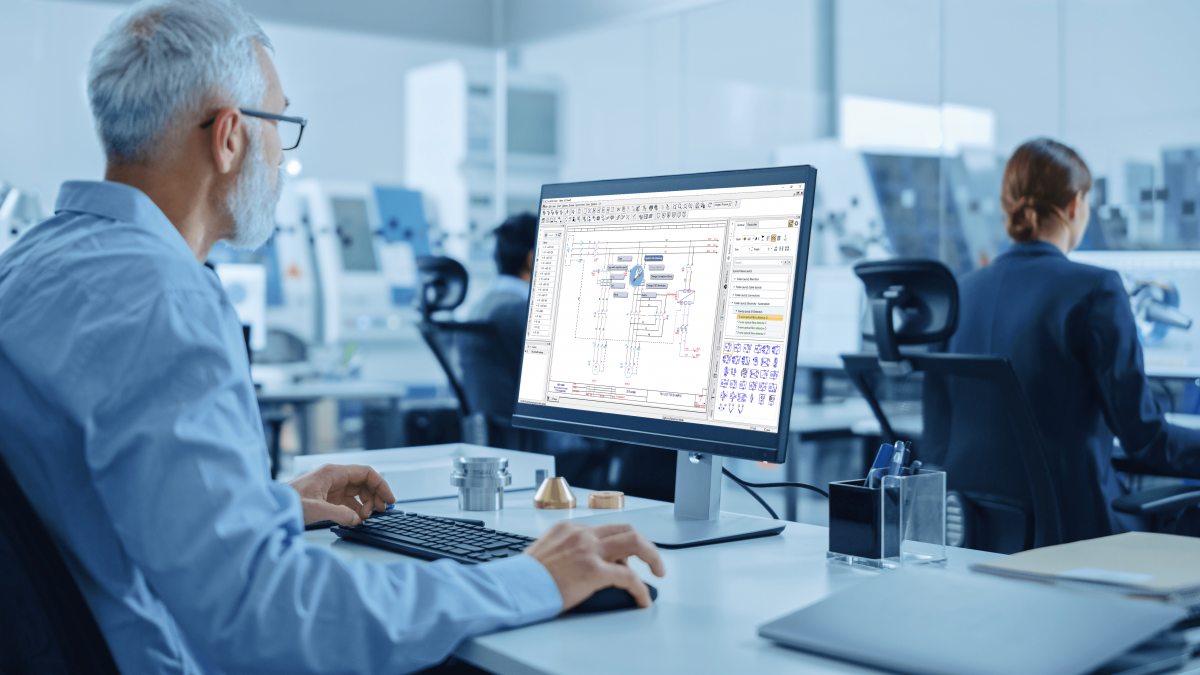 Docs & videos
Key features of the latest release

Download brochure

See more videos
Versions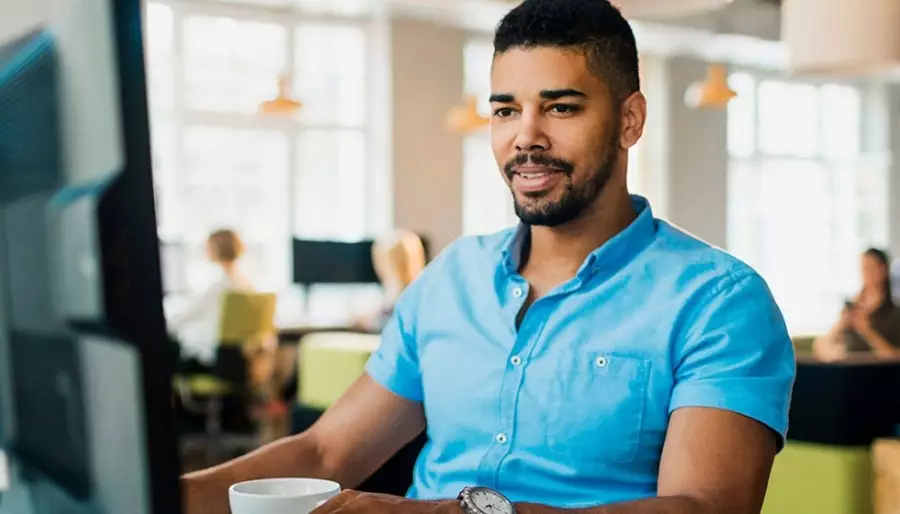 Versions
Discover all key features of the latest release.
Trainings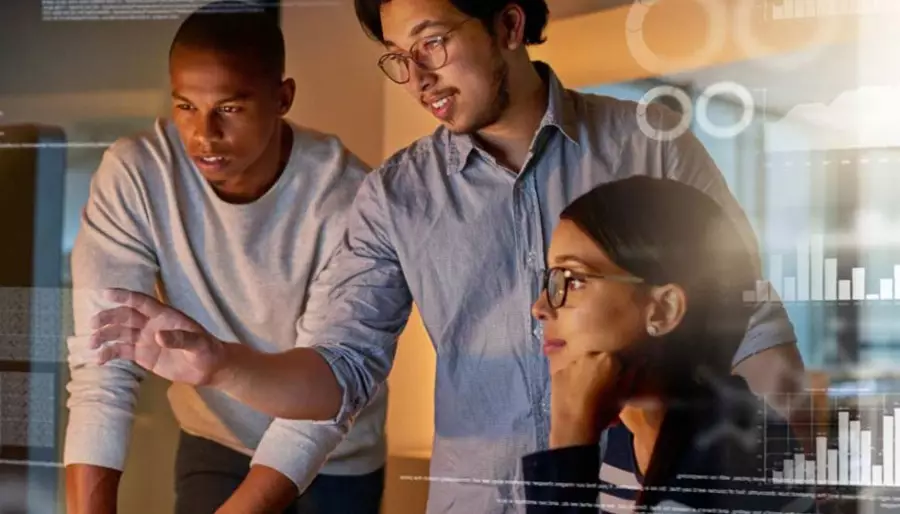 Get an in-depth insight to our electrical engineering software by requesting a training course that suits you.
We have been providing training for electricians since the previous century. We know that a good atmosphere and the right equipment greatly accelerate learning progress. That's why, in addition to professional trainers, the right equipment and software, our courses for electricians feature many amenities that make learning a pleasure.
→ Fill the Training Request now

Launch
Annual subscription
Efficient schematic editor for single and multi lines diagrams
Wiring Diagrams and Electrical schematics management
BOM and customizable reports
Terminal strip plan generation
PDF export, DWG import/export
Exchange of project data by xml, xls…
Revision and error management
Extensive electrical symbol libraries with an editor
Equipment catalogue editor
BUY NOW
Grow
Annual subscription
Launch features plus:
Full wiring and cables management with optimization
PLC design management
2D panel layout editor
Cabinet Thermal calculation
BUY NOW
Scale
Annual subscription
Launch and Grow features plus:
Mass project data editing
Options & Variants
PLM / ERP interface
Advanced report management for revisions
Equipment catalogue shared on MS SQL
Advanced user environment management
BUY NOW
Related Products
SEE Electrical

Create electrical diagrams with SEE Electrical in just a few clicks!

→ Learn More

Caneco

Caneco brings together a range of interconnected software packages that complement ...

→ Learn More

ETAP

Energy Management Solutions to Design, Operate, and Automate Power Systems

→ Learn More