IGE-XAO – Refining the Art of electrical design software for Three Decades
IGE-XAO is a long-established electrical design software firm based in the southwest of France near the aerospace hub of Toulouse. It has over 30 years of experience in the electrical Product Lifecycle Management (PLM), Computer Aided Design (CAD) and simulation arena. It benefits from a strong international presence with head offices and business locations throughout the world.
IGE-XAO specializes in a thorough approach to all projects, from software publisher design, production, sales, and follow-on maintenance of an extensive range of electrical CAD software including PLM software. The client always drives the requirements, resulting in dedicated software products that are specifically designed for each individual customer. The developed software aids manufacturers with design and ongoing maintenance of all the electrical components within any type of installation. Additionally, IGE-XAO also supplies a range of software for electrical installation functional simulation.
No company is too large or too small for IGE-XAO to handle. From bespoke craftsmen, very small companies, through medium-sized enterprises and all the way up to large industrial businesses that require extensive system design packages. Their reach covers almost every type of industry:

• Aerospace
• Automotive
• Rail
• Shipbuilding
• Equipment and machinery
• Automation and plant
• Power generation and energy
• Construction
As leaders in the electrical design software market, IGE-XAO prides themselves on their industry specific knowledge, quality products and excellent customer service. Their specific way of conducting business means that they have three competitive advantages over other similar companies.
A Strong Team
When creating and designing software for clients, it is important to have a strong team base. With more than 26% of revenue consistently used for Research and Development purposes, the knowledge base at IGE-XAO and its software products are constantly being upgraded and improved to meet the challenges of the 21st century. They have 180 engineers striving daily to make their products the best they can be; 7 R&D centers around the world are regularly innovating so that the software not only keeps pace with repeatedly changing requirements, but forges ahead with new and exciting developments.
An Extensive Range of Software
IGE-XAO has a range of software that caters for every stage of development in the electrical design software market:
• System Design
• Electrical Design
• Electrical Manufacturing
• Simulation and Diagnostic
• Data Management
• Communication
With a dedicated team that can adapt every aspect of this software to their customers' specific requirements and needs, every type and size of company can benefit from their products.
A Strong International Presence
The firm boasts an impressive global reach, with offices and teams located right across the world. From Latin America to the USA, Africa to Europe, Asia and the Far East to Australia. With over 90,000 licenses sold to 42,000 clients, and nearly 30 million Euro turnover posted in the 2016/2017 financial year. This is a company that provides quality products with teams that can support customers locally with sales, consulting and support.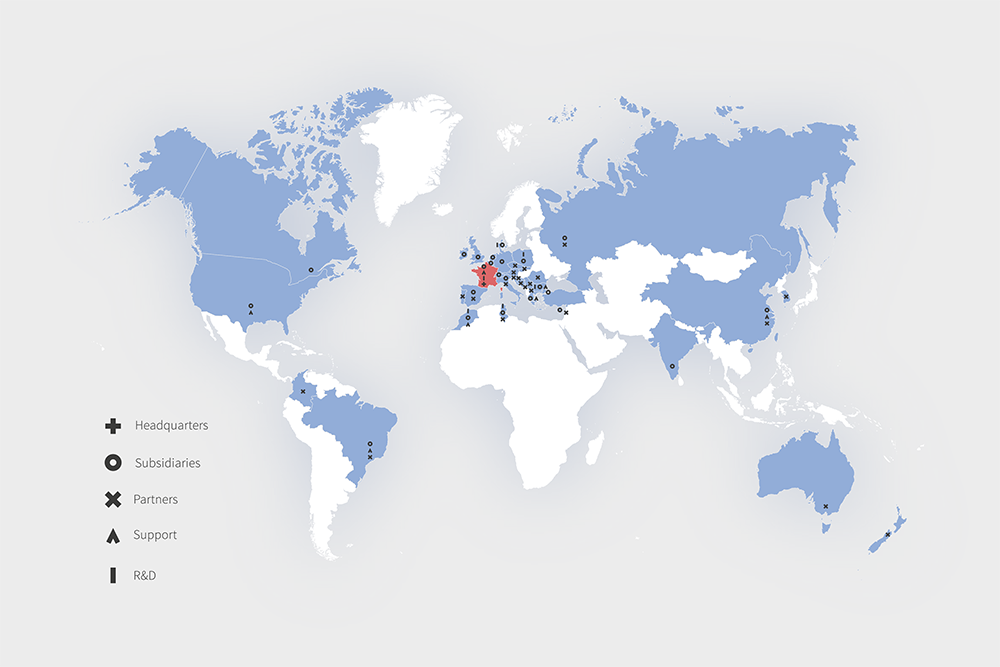 What Is Electrical Design Software?
Electrical engineers traditionally have always worked from plans drawn by hand. Not only is this a cumbersome and difficult approach, particularly when upgrades or changes are made to the systems, but it is also very difficult to manage securely. When new employees have to learn about the electrical circuits, they can often be faced with libraries of diagrams and electrical schematic drawings, all with updates scribbled across them illegibly.
Electrical design software is a powerful tool that can automate all of this. It allows electrical engineers to use professional CAD drawing software to design integrated systems in a fraction of the time normally required when creating the process by hand. It is more powerful and can automate many of the trivial aspects of the engineering processes. Such as creating a bill of materials or lists for re-ordering parts. The increased precision and accuracy of the electrical drawings can not only assist with how the needs of the business are being currently met, but also give a good indication of what might be improved and expanded in the future. With the inherent boost in productivity, trimming of production costs and lead times, there is no doubt that such an easy-use product will benefit every business.
As a result of all these advantages, this technology is crucial to many manufacturers in a range of industries. All of which are catered for by the features found in IGE-XAO's electrical CAD software. IGE-XAO has expanded to cater to all the industrial sectors mentioned above, but because of a specific interest in the electric wiring harness and construction industry for this particular software process, a special design software package has been created for harness manufacture services.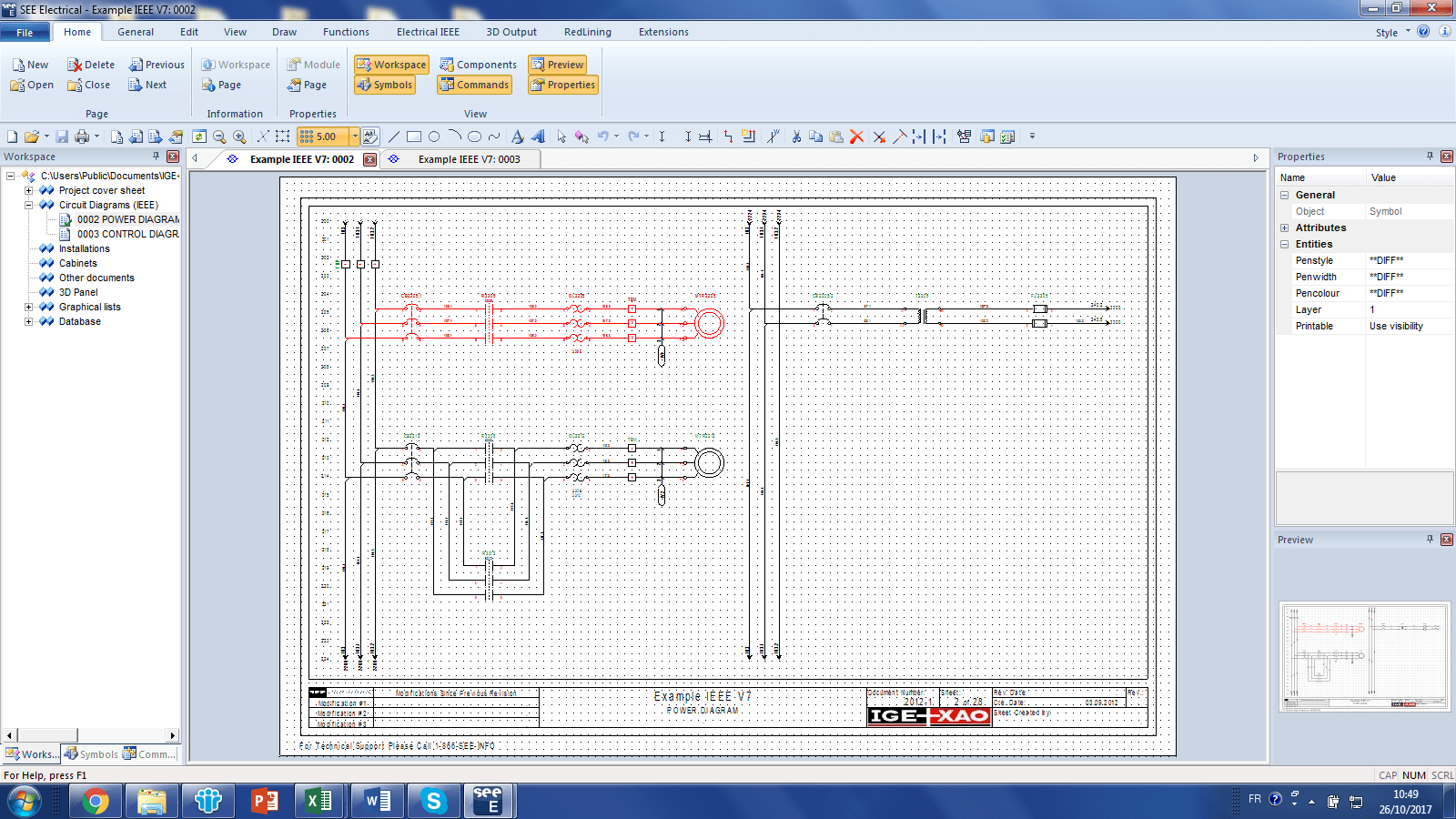 Electrical Design Software for All Your Automation and Wiring Harness Requirements
In an effort to make sure that IGE-XAO supplies the best electrical design software for all automation and wiring harness requirements, they have three different software solutions that specifically focus on wiring harness demands. Although IGE-XAO can cater for the needs of a huge range of industries, these packages have been extensively developed for use in the avionics and transportation industries.
EHMS, the SEE Electrical Harness Manufacturing Software, is the only package you need to be able to manufacture your electrical wire harnesses. All the customer needs to do is add the technical data representing the physical harness and this software will do the rest. The EHMS will automate the build process while checking and cross-referencing the physical data. All wires are sorted and assigned in the manufacturing process, outputting an industrialized harness as the final stage.
A range of additional modules can manage workers, tools by thoroughly testing and validating the production of the harness, while planning after-delivery inspection.
Applications
The electrical CAD software that IGE-XAO provides has developed extensively over the years to adapt to the needs of the many different industry sectors in which it is used. They now offer a wide selection of packages which are tailored to different challenges and environments, and this has resulted in their SEE range of software.
The development cycle of a project has different stages. IGE-XAO has a software to cope with the complexities of each.
System Design – This includes the SEE System Design package for all detailed engineering design requirements.
Electrical Design – This range includes the bulk of the solutions for which IGE-XAO is renowned. Basic planning needs are satisfied with SEE Electrical, or SEE Electrical Expert, which is suitable for larger scale production lines.
For intricacies with building schematics and cabling, there are the SEE Electrical Calculator and SEE Electrical Buildng +. Both cutting-edge solutions designed for the construction industry. When engineers create a design using these together, they can create an installation plan that's NF 15-100 compliant (a French standard governing low voltage electrical installations.)
Lastly, SEE Electrical PLM, which is a software package that facilitates management of the whole product lifecycle from beginning to end.
Data Management – This includes the SEE Project Manager, which is a tool for managing electrical projects and SEE Compodata, an intelligent e-Catalog suite.
SEE Electrical
This is the basic software package designed specifically to simply create wiring diagrams for your electrical systems. It is very easy to use with all the standard symbols and nomenclature you are used to. There are component libraries allowing you to create either IEEE or IEC wiring diagrams.
It comes in three different levels, so that you don't have to purchase all of the features straight away. They will fully integrate with each other, so that you can easily progress to one with a larger range of services.
Take a look at the SEE Electrical page to see all the different features for each of the software levels and for further information on all of its attributes.
To give you a taste of what it offers and to make it easier for you to decide, you can download a free trial. There is also an accompanying tutorial for you to get up to speed and discover the main features.
For larger scale production lines, SEE Electrical Expert can fulfill all of your needs. It simplifies complex projects when there is more than one engineer involved and interacts seamlessly with many other professional programs. Many designers can work on one project at a time, as it allows file-sharing, multi-user functions, as well as personalized programming.
With the option to design installations in 3D, with many design templates already built-in. This software package will revolutionize your electrical engineering processes.
For a video showing how the 3D features work with a glimpse of how you can reduce your design and manufacturing costs. Take a look at the dedicated SEE Electrical Expert page.
Handily, this electrical design software can be purchased in two separate packages depending on your needs, the Control Package or the Harness Package.
The Control Package
This software solution is ideally set up to provide integration for large-scale systems with requirements for advanced automation. Some of its uses include real-time, cross-referencing management, automatic generation and updating of I/O card layouts. It has many benefits because of its ability to exchange information with external PLC programming software; one such program that it has been particularly optimized for is Schneider Electric's Unity Pro.
The Wiring Harness Package
SEE Electrical Expert – Harness package offers an easy-to-use, design-focused solution for harness and cable assembly. It has a number of main roles:
• Managing schematics
• Generation of cable/wiring lists
• Generation of material lists
This online demo shows just how the Harness package works with all of its additional features.
SEE Electrical Building +
The SEE Electrical Building + software is designed for anyone involved in electrical projects, and is divided into two packages depending on the complexity required. For solo electrical engineers or smaller companies, the Basic package should be sufficient, but larger installations that require faster production and greater management of drawings may be better suited to the Standard package. There is also an option to purchase bolt-on modules. For example; the Cabinet module which assists electricians by creating panel layout 2D drawings in real dimensions.
SEE Electrical PLM
SEE Electrical PLM is a complete software package that can manage the electrical product life-cycle from beginning to end, from requirements and design, to manufacturing, service, and disposal. A solution that is designed for this sort of management traditionally includes the ability to oversee people, data, processes and business systems. The SEE Electrical PLM package can do all this, but also incorporates the electrical requirements of projects. For example; complex cabling configurations and wire harness capabilities.
Set-up and System Requirements
All of the SEE packages are very straightforward to install, and they will work on any PC that comes with Windows® 7 or above.
Specific requirements for SEE Electrical:
• Windows® 7, 8/8.1, 10
• Minimum Intel® Pentium® 4 or AMD Athlon™ 64 processor (Core i5 or above recommended)
• 2 Gb RAM (4 GB recommended)
• 600 Mb free disk space
• 1280 x 1024 Graphics Card or higher recommended
Specific requirements for SEE Electrical:
• Windows 7 Home Premium, Professional, Ultimate, Enterprise
• 2 GHz i3 Class processor
• 4 Gb RAM
• 500 Mb free disk space required for the installation
• 64bit OS on a 64bit computer
• 1280 x 1024 Graphics Card
With any of IGE-XAO's software, if the customer has purchased a support contract, updates will be shipped to them as soon as they are made available.
For those users without an ongoing maintenance contract, an upgrade will be made available for purchase.
IGE-XAO Additional Services
IGE-XAO is not just a software company selling excellent electrical design systems, they ensure that customers have the right packages for their needs and have the ability to use them. From the specific customization of their products, to after-sales consulting services, a help desk, and training opportunities. They are more than just a one-stop shop.
Technical Support
The customer is always part of the design process and the product chosen will be customized specifically for them. If there are any questions about installation or the use of any of the CAD software, there will be experienced, technical staff on hand to answer them during working hours. From Monday to Friday, 9 am to 5 pm.
Training
If necessary, there are also training opportunities offered by IGE-XAO. There are over 70 experts that speak more than 12 different languages waiting to train or assist their customers all over the world. There is a dedicated room in each of their offices for standard training courses, or clients can have a session customized directly for them and their staff which will suit their own specific needs.
A new innovation recently introduced is a set of web-based training modules that cover specific functions of the software packages.