SEE Electrical
Software for drawing electrical diagrams easily and quickly
Intuitive Electrical Cad for drawing schematics
All features and commands in SEE Electrical are designed specifically for electrical engineering. Its intuitive interface means that you can be productive very quickly with minimal training. Creating wiring diagrams has never been so simple!
In their work, electricians have to be skillful with technical and especially design documentation. One can distinguish between issues related to electrical calculations, electrical design, automation design, PLC programming, design of cable lines, transformer stations, electrical switchgear, various types of electrical equipment protection. Software for electricians therefore covers a wide range.
IGE+XAO offers cad software dedicated to electricians for schematic design. A schematic design software is a software where the project is a database of interconnected drawings, constituting a database. The electrical project is therefore the basic unit, as opposed to graphical software where the basic unit is the drawing. The degree of processing in Cad programs for electricians can vary, but mostly the repetition of symbol designations, the correctness of connecting symbol ends, control of the use of I/O in the PLC, etc., is controlled. Only by using professional, proven design software can an error-free or almost error-free design be achieved. Consequently, the implementation of the design on site is free of very costly errors.
A very good and popular choice among designers is SEE Electrical, a schematic drawing software.
SEE Electrical's schematic diagramming software has been optimized to help you quickly design electrical, automation and PLC schematics. Its intuitive and pleasing interface will help you be productive as soon as you start. This type of cad is essential for any electrician working in maintenance or in a design office. Drawing electrical diagrams has never been so easy. The electrics drawn in this CAD are simple and easy to understand and the drawings are clear.
You can find out for yourself by using the trial version of this popular software. It will run for 30 days from the date of installation and allows you to produce up to 3 electrical, automation, PLC or wiring diagrams in one project. You will check the Basic, Standard, Advanced configuration. You can print the drawings or save them as a pdf file.
Three levels for greater flexibility: Basic, Standard and Advanced
SEE Electrical can be purchased in three levels – Basic, Standard and Advanced. Each offers a range of services at a different price point so that you can select the level that suits your needs. It is simple to progress from one level to another, as you can work on project data across all levels simultaneously.
SEE Electrical Basic is the simplest schematic application, allowing you to draw electrical and automation diagrams, but without the use of apparatus catalogues. Even at the Basic version level, you can efficiently create single line diagrams. A Basic 25 level is also offered. A project made in Basic 25 can be opened in Basic, Standard and Advanced. It is characterized by limiting the number of diagrams in a single project to 25. Of course, any number of projects can be made, drawings can be transferred between projects, etc… This software for electricians has a relatively low price, accepted by designers doing less complex projects. A project produced with this product includes a title page, table of contents, schematic diagrams and bills of materials. Apparatus selection is done manually, without connection to the apparatus catalogue. If the customer's electrical project needs grow, they can upgrade to the Standard level, including all projects done at the Basic level, by paying the current price difference.
SEE Electrical Standard is the most commonly purchased configuration of the electrical design software, meeting all the basic needs of an electrician who draws electrical diagrams, PLC schematics and automation diagrams, prepares statements and prints terminal strips. Standard includes all the functions of the Basic level. In addition, it offers a wide range of capabilities to support rapid production and efficient management of electrical diagrams. Standard includes design technologies for efficient management of design data including the selection of apparatus. Inserting symbols based on the catalogue code is the most intuitive way of designing that Standard offers. Contact management is fully integrated into the contactor and relay apparatus catalogue, avoiding design errors. The real-time management of main and auxiliary contacts represents the value of this configuration to the user. The user can use a hierarchy based on the function and location of the equipment, in accordance with the IEC standard, to manage the design and markings. The electrical database editor allows the user to modify the components in the sheet. The effects of changes made to the sheet are immediately transferred to the diagram. Machinery manufacturers of all kinds benefit particularly from purchasing SEE Electrical.
SEE Electrical Advanced includes features to speed up the creation of large projects and functions to edit the project in the database. Advanced is the highest level of the application. It offers a professional system created for complex electrical and automation design, significantly reducing its time. Advanced contains all the functions of the Standard level. The user can copy multiple drawings simultaneously within a project and between projects, preserving the marking structure. The user can replace the format sheet throughout the project. The graphical list of equipment used in the project offers a summary with the catalogue code and all the symbols of the designation. This is also a differentiating factor that can increase the price obtained for a project. By double-clicking on any cross reference, the user can navigate quickly and efficiently in the project. It navigates between the database editor and the schema and helps to quickly find a symbol in the project. The electrical database editor contains a wide range of functions for sorting and filtering. This makes it possible, for example, to renumber terminals according to the new marking definition.
Read more about making electrical project 
Electrical Design Software expandable with additional modules
In order to provide additional functionality, several modules can be added to SEE Electrical.
To provide additional functionality, additional modules can be purchased for SEE Electrical, such as the Cabinet Layout 2D module for the design of electrical cabinets. Another interesting module is the Translation module for translating words and phrases contained in the design and the Open data module for generating schematics from Excel sheets. The SEE Electrical wiring diagram software also offers an additional PDF module for saving the project in a single pdf file, with the possibility of navigating between related elements of the electrical project. The pdf files generated using the additional module, include full navigation between electrical diagrams, coils and contacts, controllers and I/O, component codes and lists, terminals and strips.
Here is an example of the most commonly purchased software configuration: SEE Electrical STANDARD, Flexible license:
– Diagram at STANDARD level (diagram drawing, full symbol libraries)
– Inteligence PDF (saving in intelligent pdf format with cross-referencing)
– SEE Web Catalogue (access to huge catalogue database)
– Cabinet Layout (build cabinets based on the apparatus used in the diagrams).
Saving you time from the beginning: indeed an electrical design software
All SEE Electrical CAD features are easy to use and dedicated to electrical design:
– IEC/IEEE component libraries (draw either IEC or IEEE wiring diagrams).
– Automatic generating for components, cables and wires.
– Cross-references of available / used contacts, etc..
This schematic software offers the most complete electrical component libraries. By purchasing the maintenance and web catalogue, the customer gains access to the largest database of electrical components associated with an Electrical Cad application. Drawing electrical diagrams and creating electrical symbols is easy.
Complete electrical project documentation
With SEE Electrical you can open as many windows as you want and you are able to work across several projects at once. Thanks to the integrated Microsoft ActiveX® interface you can also combine documents from other Windows applications directly into your project structure. The electrical diagrams obtained from See Electrical can be saved in the generally known storage formats and published as online electrical diagrams.
Electrical CAD software is our business.
For any further enquires, please contact us on one of the following numbers.
Software hardware requirements
Here is the computer configuration that will ensure efficient operation of the software:
Intel® Core™ i5-2400 processor (6MB Cache, 3.10GHz),
Operating memory min. RAM 4GB for x64 OS,
Typical graphics card (e.g. with min. 1GB of onboard memory),
Monitor 19″ or larger (recommended resolution 1280×1024),
Operating system: Microsoft Windows 7, Microsoft Windows 8, Windows 10.
Ways of protecting SEE Electrical
Fixed – Individual single-user version, softlock security per computer – internet security code
Flex – Recommended. Single-user and multi-user individual version, softlock security with license transferability between computers (10% more expensive than Fixed) – Internet security code
LCS – Networked multi-user version, softlock security for max. 50 computers with transferable licenses between computers – Softlock security on client server.
If you have any questions, please contact us:
USA : (972) 410-3610 / Canada: (514) 353-3445
UK : (0)1455 817 455
Other countries : 0033 1 55 48 17 90
Functionality offered by SEE Electrical
Customer Testimonial - Lyngaa Marine
SEE Electrical
Customer Testimonial - Applitech
They use SEE Electrical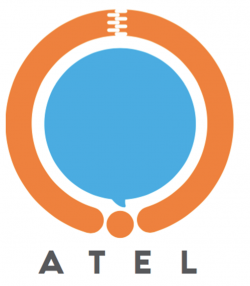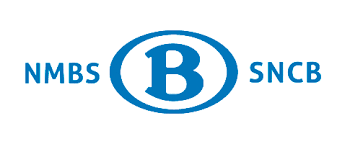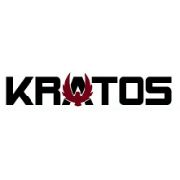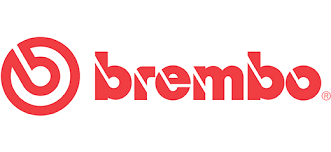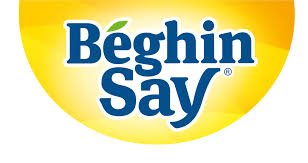 VOLKSWAGEN
"Since the beginning of 2003 Volkswagen Coaching (training department) in Wolfsburg in Germany, has been using SEE Electrical from IGE+XAO software company for internal training in the field of electronics and information technology. At the same time, technical colleges in Wolfsburg also teach how to use SEE Electrical drawing system. In this way co-operation between technical colleges and Volkswagen is further strengthened."
See all testimonials