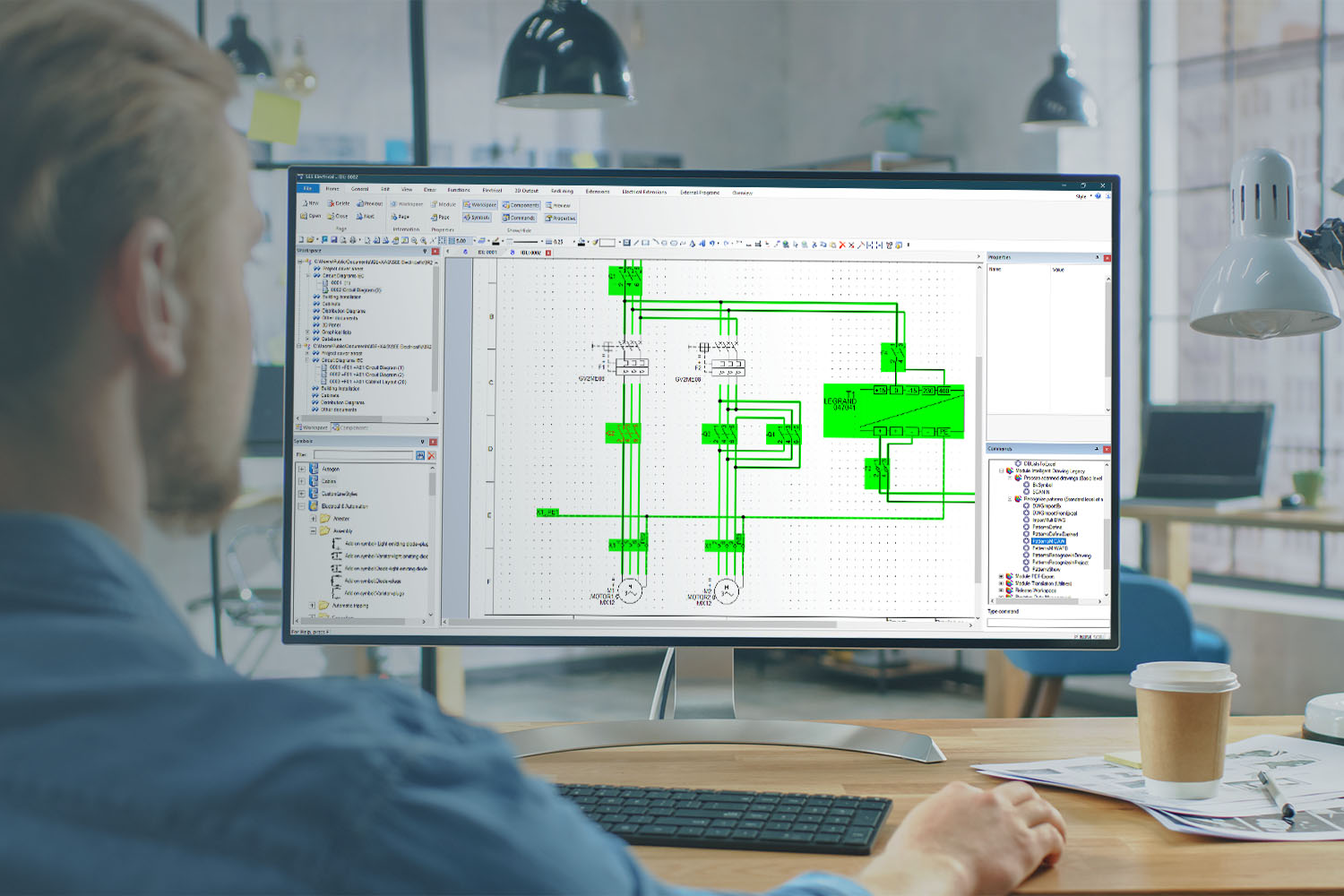 This module is a very useful tool for maintenance services as well as any department managing paper or DXF/DWG plans.
The module offers three levels of functionalities:
Basic : Processing of scanned data
Multiple scanned pictures can be automatically loaded into different pages.
When new symbols are placed in the drawing, existing symbols are automatically covered with a white area.
Doing so, the time needed to make modifications on "paper drawings" can be clearly reduced. You can also integrate your "old" paper drawings in an archiving process. It is also possible to add some intelligence such as: table of content or electrical functions on the new inserted symbols.
Standard : Pattern recognition tool
Patterns (consisting of geometry and text) imported via DXF/DWG can be recognized and converted to symbols which match the SEE Electrical processes.
Once the pattern recognition has been run, automatic functions such as cross-referencing, contact management, part and terminal lists generation are available. The only thing to do is to define the assignment between the pattern and the SEE Electrical symbol.
You then have the possibility to translate a dummy DXF to an intelligent SEE Electrical document and benefit from all powerful functions such as, cross references, terminal lists…
Advanced : offers both the Basic and Standard level functionalities.